DOD's $7.6B cloud email buy heads for redo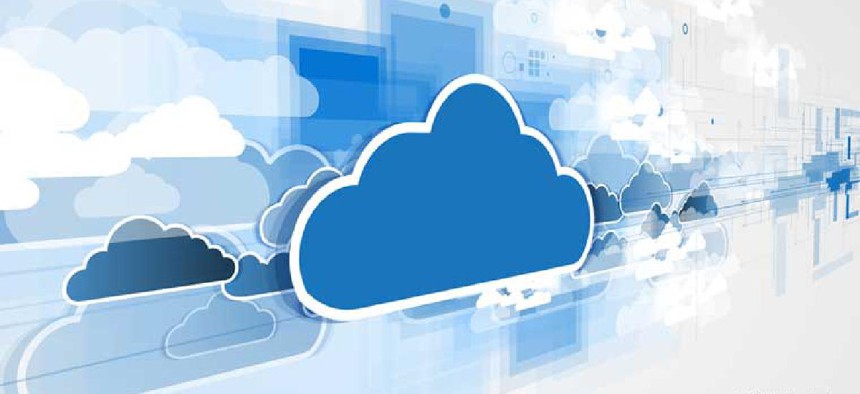 The saga over the $7.6 billion Defense Enterprise Office Solutions contract continues to provide plenty of plot twists, but this latest one may be the toughest to resolve.
The Defense Information Systems Agency and General Services Administration worked together to develop this contract for cloud-based email and calendaring services. Sounds simple enough, but now they are likely to more significantly rework the procurement after this latest round of bid protests.
General Dynamics IT first won the contract in late August 2019, then the other competitor Perspecta filed its protest two months later after going through DOD's enhanced debriefing process.
Perspecta's protest led DISA and GSA to take a corrective action to rework several aspects of the solicitation and here is where things took a bad turn. The companies were to update their proposals.
As part of that process, GSA sent what was supposed to be a template for GDIT and Perspecta to follow in submitting their pricing information.
But the template GDIT got included Perspecta's labor pricing information. When Perspecta learned this, it immediately filed a pre-award protest with the Government Accountability Office in early March of this year.
Now less than a week before a final GAO ruling was due, Perspecta's latest protest has been dismissed because DISA and GSA are taking another corrective action. What exactly that will entail isn't clear.
Given that GAO was due to publish its decision on June 15, the late notice of this second corrective action tells me that GSA and DISA knew a ruling against them was likely.
Perspecta said as much in this statement:
"Perspecta is appreciative of the decision made by the Government Accountability Office (GAO) with regard to our protest of the DEOS solicitation and we look forward to cooperating with the General Services Administration (GSA) in the next steps of the competitive process," a company spokeswoman told us on Tuesday.
GDIT declined to comment on the protest.
How will GSA and DISA fix this? I'm told DISA and GSA will have to change the solicitation to a degree that will make Perspecta's pricing disclosure immaterial. Meaning the revised requirements will be need to be different enough that the disclosure of the pricing information won't put Perspecta at a disadvantage.
That also means both companies will have to submit new pricing proposals.
Another possible alternative mentioned to me in passing is that GDIT and Perspecta could sit down together and work out some sort of deal for both to get a piece of DEOS. In that scenario, GDIT would most likely be the prime and Perspecta would be the major sub. We haven't seen that happen in a long time. It's probably a long shot but at least worth a mention.
Timing looms as a big question. How long will a reworked solicitation and new try at an award take? The answer I've been getting is "depends." Three months would be the quickest. Six months is more likely. A full year wouldn't be unheard of either.
It is ironic to think that when DEOS first emerged as an opportunity, DOD had narrowed the field of competitors for its more high-profile JEDI cloud infrastructure contract. Their price tags are similar, but DEOS was seen as the simpler and more straightforward procurement. Little controversy surrounded it.
Now both cloud contracts are mired in protests and both share accusations of unequal treatment and improper disclosures of pricing information. Amazon Web Services has taken its case over the JEDI contract to the U.S. Court of Federal Claims after Microsoft won it. JEDI is in the midst of a corrective action. A separate appeal filed by Oracle over its elimination also continues.
Even if GSA and DISA get DEOS re-awarded in six months, more legal challenges are likely ahead.
This article originally appeared in FCW's sibling publication Washington Technology