Procurement chief tees up potential changes in CSP-government relations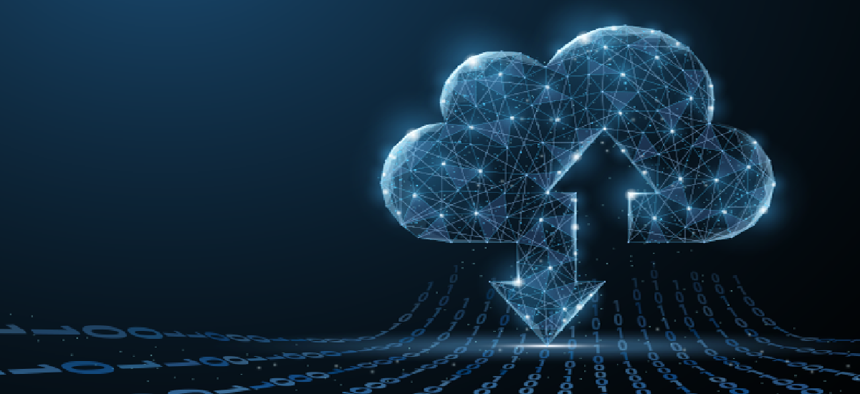 In the coming year, the Office of Management and Budget plans a new look at the details of how to work with cloud service providers and other vendors on data sharing and product development.
The recently installed federal procurement chief said he's looking to expand data sharing among cloud service providers across government.
"Cloud service providers contract with individual agencies, not the entire federal government, and are reluctant to share agencies' information with the federal CIO or federal [chief information security officer]," Michael Wooten, administrator of the Office of Federal Procurement Policy, said in a Sept. 17 FedInsider talk. "That's not optimal," he said.
The federal government and cloud providers must be partners in managing data across an ever-more diffuse federal/industry environment, according to Wooten.
"We often use the analogy of each agency being a tenant in a condo data center. What we lack is a tenants' association" to set rules and requirements among tenants, he said.
"The landlord has a responsibility to keep the condo safe from intrusion, and the tenant should be able to alert other tenants when they see a threat. We need to clarify the responsibility of each tenant and the landlord for the federal government," he said.
Wooten, who has been on the job for roughly a month and a half after being confirmed by the Senate, told FCW after his presentation at the FedInsider event that he is getting up to speed on how the interactions among industry and federal agencies will proceed.
Wooten said his remarks about the developing relationship between cloud providers and federal agencies was "a snapshot of what we can see, but as a prescription for what we should do, I'm going to defer to the CIO." He added: "I can say from a business perspective, there is opportunity there. Doesn't mean we have to go there."
Wooten's remarks on cloud expand on comments he made at Sept. 16 event hosted by the Professional Services Council, a trade group representing federal contractors.
At that event, Wooten said that using technology to unlock innovation to mine the federal government's vast "treasure trove" of accumulated data was one of his goals.
Wooten's boss is Margaret Weichert, deputy director of management at the Office of Management and Budget. At the PSC event, Weichert said that she'll be paying more attention to new acquisition practices and the details of effective IT modernization in the coming year.
"One of the areas I'm really focused on is on is architecture, both IT architecture and data architecture," Weichert said. "We need to think very clearly about what's inherently governmental. We need to create incentives for people to play general contracting roles that allow the federal government to co-create with private industry and allow the federal government to retain control of platforms," she said.
That doesn't include all of the work that's done by contractors on IT platforms, she explained, but it does include the thinking that goes into creating object-oriented, flexible, modern platforms.