DOD acquisition branch rethinks requirements, training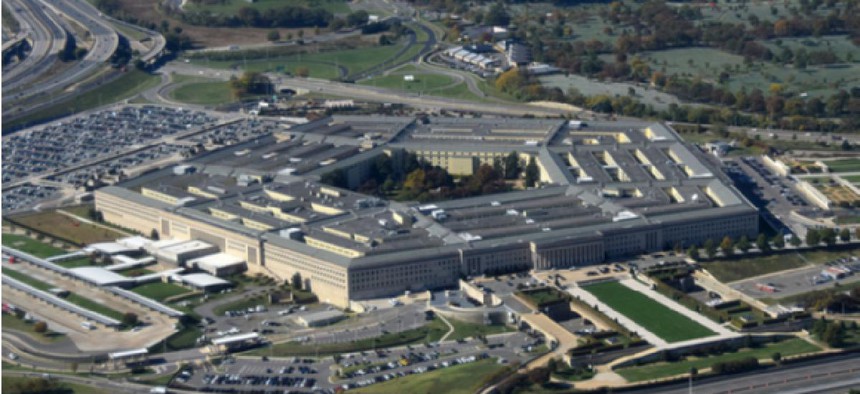 Assistant Secretary for Defense Acquisition Kevin Fahey said his office is planning on scrapping DOD 5000 acquisition requirements and starting from scratch with an eye to being more digital ready.
The Defense Department's acquisition branch is ready to blow up some long-standing traditions to make the organization more digital ready, starting with the DOD 5000 series acquisition regulations and the Defense Acquisition University.
Because almost every weapons system will be software intensive, the DOD 5000 must also become software development friendly and allow for rapid and continuous updating, Assistant Secretary for Defense Acquisition Kevin Fahey said during a keynote presentation at the National Defense Industry Association's Section 809 Panel event Feb. 13.
"We're going to start from scratch. And we're going to try to lose the 5000 mentality," of having a set of requirements that need to be tailored for a program, Fahey said. But the chief focus will be on software development.
"We are absolutely in a situation where we are trying to change the way we do software development," he said, adding that making the DOD 5000 series digital would be a challenge.
The Section 809 Panel, which is tasked by Congress improve DOD's technology procurement practices, also proposed changes to DOD 5000 in its January report, regarding best practices for portfolio management. Fahey said the idea would be to include the panel's recommendations while also overhauling other sections.
The Defense Acquisition University is also up for reform, moving to conducting actual job training rather than acting as a certification authority.
"We've lost the bubble a little bit on [making] sure that we're qualified to do our job more so than certified to do our job. And a lot of it is ... you learn from the hard knocks, and … you get back to the good behaviors," Fahey said.
In the last several years, the workforce has become more risk averse. The idea is to challenge existing structure with ongoing pilots on other transaction authorities and agile software development that would entail a shorter possibly three-day training class rather than a 10-week certification course, Fahey said.
The Defense Department is also considering a cyber scoring process that would certify contracting companies and enhance supply chain security.
Fahey said the process would function similarly to a credit score, and vendors would be required to have a certain score to work on certain missions, such as nuclear defense. DOD's Acquisition and Sustainment Office is currently in talks with defense industry organizations to develop standards on which to base a cyber score.
"We're already behind," Fahey said, noting that the financial and health sectors already have similar systems.
While there isn't a timeline on when this function would be implemented, Fahey said a plan would be cemented this year, but the challenge will be implementing it across the industry base.