Will the Census Bureau's IT systems be ready for 2020?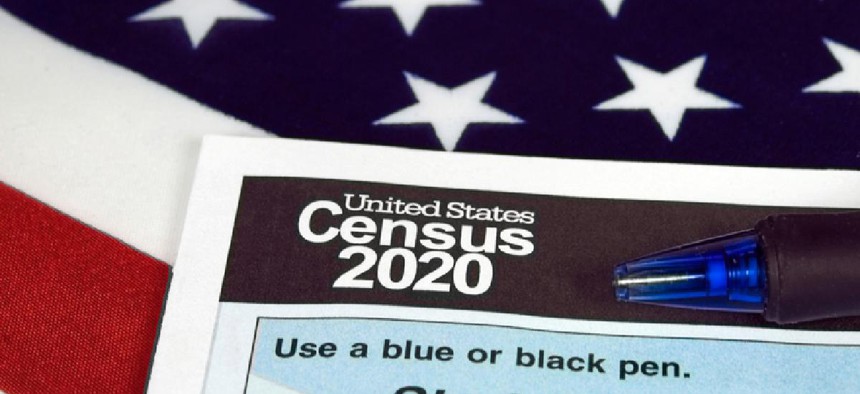 As part of its plan for the highest-tech decennial population count in history, the Census Bureau centralized its disparate data collection and processing systems into a singleIT system to help cut costs, reduce duplication and decrease risk.
But with cost overruns and a tight development schedule and critical delivery dates looming, the readiness of that Central Enterprise Data Collection and Dissemination system itself is at risk.
The idea behind CEDCaP was to build a system that pools components of data collection, processing and dissemination systems that reduced the overlapping functions and could work for all Census surveys -- not just the decennial.
In all, CEDCaP combines 11 IT systems, the functions of which include the internet self-response, enumerators' case management and interviewing on their iPhones and iPads, as well as various enhancements to legacy systems. On the federal IT Dashboard, the Commerce CIO rated CEDCaP Jan. 30 as "medium risk" or yellow.
Several critical IT systems -- which include aspects of CEDCaP, plus systems for recruiting and employee training, the Census Questionnaire Assistance call center, administrative records storage and the data warehouse that combines data from a variety of Census systems -- have deadlines in advance of the April 1 Census Day.
Former Census Director John Thompson said that the CEDCaP systems has to be ready in advance of the 2018 end-to-end test to make sure it actually works as planned.
"It's got to operate, then integrate with all the other systems, and it's got to scale, which means they've got to deploy it cloud environment," he said.
In January, Atri Kalluri, chief of the bureau's Decennial Information Technology Division, said about 24 of the 44 systems needed for peak operations of the 2018 end-to-end test are ready for use. However, the Government Accountability Office has taken issue with Census's criteria for "readiness."
In case the system doesn't run as planned, Thompson said, the bureau's next course of action depends on the severity of the glitches.
"If it's a matter of fixing minor problems, that's not a big deal," he said. "If it totally bombs, they have some tough decisions to make."
Thompson added, however, he does not think a large-scale system failure is likely, pointing out that in 2017 tests, CEDCaP worked "pretty well" for the self-response portion and operated successfully in the cloud.
However, watchdogs have concerns about the cost overruns associated with Census's key IT systems.
In October, when Department of Commerce Secretary Wilbur Ross requested more than $3 billion in additional funding for the bureau, GAO estimated IT spend would end up costing "at least" $1.4 billion more than originally estimated. In May 2017, Dave Powner, who leads GAO's IT oversight, testified that the CEDCaP system alone had overrun its initial cost estimate by more than $400 million.
In fiscal year 2017, CEDCaP specifically received $61 million in funding, and the White House's fiscal year 2019 budget proposed an additional $153 million for the system. Currently, the bureau continues to operate under an anomaly as part of the continuing resolution.
Cybersecurity is also considered a major risk by the bureau -- one of just two "major concerns that could affect the design or the successful implementation," identified by the bureau in its most recent operational update. The other, relatedly, is the public perception of the bureau's ability to safeguard response data.
But even with the proposed boost in funding for CEDCaP and other IT systems, Census experts fear that the increased -- and necessary -- attention on the IT systems could come at the expense of other aspects of the census that are critical for an accurate count.
Casey Goldvale, a policy and research analyst at the Georgetown University Law Center on Poverty and Inequality, said that while cybersecurity of the Census's sensitive data is certainly an issue, strong education and communication programs can help respondents become not just more aware about the census, but also more aware of how to avoid phishing attempts.
"Having enough funding for a really strong education and outreach effort is going to be really important," she said, "and could make an impact in ensuring that not only is the federal government is doing everything it can, but each of us is doing what we can to make sure our data is secure."