House Passes FITARA Enhancement Act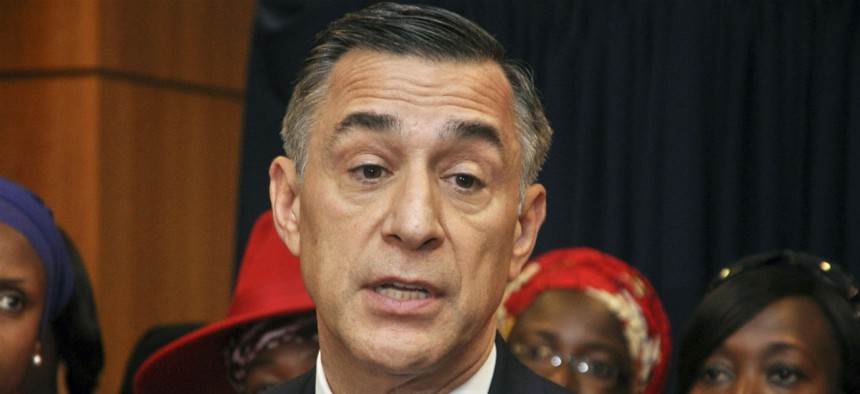 A bipartisan group of lawmakers' plan to extend provisions under the Federal Information Technology Acquisition Reform Act is one step closer to reality.
The FITARA Enhancement Act cleared the House Wednesday by a vote of 418 to 0, putting the legislation's fate in the hands of the Senate.
A 14-minute debate reiterated the well-tread fact that the federal government has wasted billions of dollars on botched IT projects and spends billions simply keeping legacy systems running.
The co-sponsors of the original Federal Information Technology Acquisition Act, Rep. Darrell Issa, R-Calif, and Gerry Connolly, D-Va., said federal agencies need continued oversight to make sure they're spending their IT budgets carefully.
» Get the best federal technology news and ideas delivered right to your inbox. Sign up here.
"FITARA is the rubric for IT procurement that hopefully someday enables initiatives like our Modernizing Government Technology Act to build on our success of improving how the government acquires modern IT," Connolly said on the floor.
The legislation extends a portion of FITARA detailing data center consolidation, an area in which the Government Accountability Office—Congress' investigative arm—has repeatedly said agencies are leaving billions of dollars worth of savings on table. Current law mandates agencies meet data center consolidation requirements through 2018, but if passed, the new legislation would extend those provisions through 2020.
"When we first started looking into this problem in 2009, it was estimated the government was running only roughly 1,000 data centers. By 2015, it was uncovered it was running as many 10 times the number initially estimated," Issa said in a statement. "As these modernization efforts continue being implemented, we can't miss out on potential taxpayer savings by simply allowing agencies to run out the clock until the requirements expire the end of next year."
In addition, the FITARA Enhancement Act would eliminate the sunset of two other provisions: PortfolioStat reviews and the IT dashboard. PortfolioStat reviews are "face-to-face, evidence-based reviews" of an agency's IT portfolio useful for locating duplicative investments, while the IT Dashboard is an online portal through which the public can view IT spending across federal agencies.
The Senate Homeland Security and Governmental Affairs Committee forwarded its version of the FITARA Enhancement Act, sponsored by Sen. Steve Daines, R-Mont., with co-sponsors Sens. Jerry Moran, R-Kansas, Tom Udall, D-N.M., and Mark Warner, D-Va., last week.