Gartner explains the hype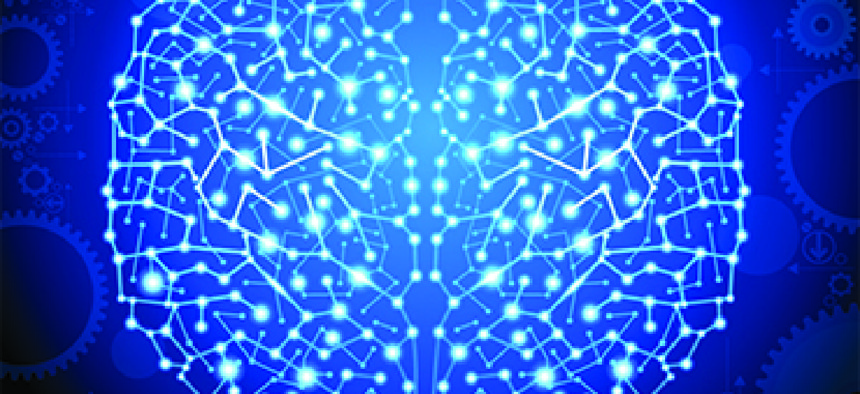 Blockchain, AI and IoT all have the potential to transform government IT, the research firm's latest analysis predicts.
Gartner's latest update to its emerging technologies "hype cycle" report points to an acceleration in the speed with which emerging technologies are moving from the drawing board to mass implementation
Mike Walker, research director for technology innovation and enterprise architecture at Gartner and lead author on the report, which was released Aug. 17, said ubiquitous computing power, massive amounts of information and data and the increasing efficiencies generated by cloud computing are driving this acceleration.
That means even less time for the public sector -- which already has a reputation as a Johnny-come-lately on technology adoption -- to adapt and integrate.
"The biggest takeaway for all levels of government is the rate of acceleration of these technologies. The velocity is moving much, much faster than it ever has before," said Walker.
Gartner looks at AI as a severely disruptive technology. But AI is still a newcomer in the federal space, where agencies are still mostly relying on one-off procurements and pilot projects in order to gather more information about how it fits into their larger IT infrastructure.
"AI Everywhere" is Gartner's buzzphrase for the increasing number of technologies under the artificial intelligence umbrella, and the firm's analysts see it as one of three emerging megatrends over the next 10 years. This term encompasses technologies like deep and machine learning, autonomous vehicles, cognitive computing, commercial drones, robotics and smart devices, among others. Implementation and impact timelines are all over the map, with some (like commercial drones) expected to break through in the next five to ten years while others (like tiny wireless microelectronic systems, or "smart dust") are still in the research and development phase.
Whit Andrews, vice president and agenda manager for artificial intelligence, said Gartner believes AI will help drive advances in the Internet of Things space, another emerging technology on its list. Today, Andrews said less than 10 percent of enterprise IoT projects have an AI component, and Gartner predicts that percentage will soar to 80 percent by 2022.
"Artificial Intelligence will penetrate the vast majority of applications and IT strategies in many ways, because the ability to improve from data and outcomes instead of tuning and configuration is broadly applicable," said Andrews.
Digital platforms come as another megatrend, with blockchain leading the pack. Right now, most of the publicity and uses for the technology are focused within the financial services industry, where validating digital peer-to-peer transactions could bring obvious benefits. In a twist, Gartner actually believes that government is one of the sectors that will be quickest to adopt and integrate blockchain.
Walker said the technology's ability to create an "irrefutable record" attack governments looking for solutions in identification, taxes, records management and regulation.
"We've got a master data management solution built into our transactional integrity," he said. "That's a huge deal when we're looking at voting, where there are companies trying to create a blockchain enabled voting machine to solve a very real problem we've seen in the press over the past six or seven months."
However, blockchain is currently falls in Gartner's "trough of disillusionment" -- that period of high adoption across multiple industries that can often expose a technology's limitations.
Ray Valdes, a research vice president and Gartner fellow, elaborated:
"The challenge to implementing [use cases] is that the current generation of blockchain technology has severe limitations -- most notably lack of scalability -- that inhibit adoption across industries, not just government," he said. "Government use cases have even more of a challenge, because national governments typically deal with many millions of data records."