When Should Vets Use Mobile Apps for PTSD Treatment? VA Wants To Know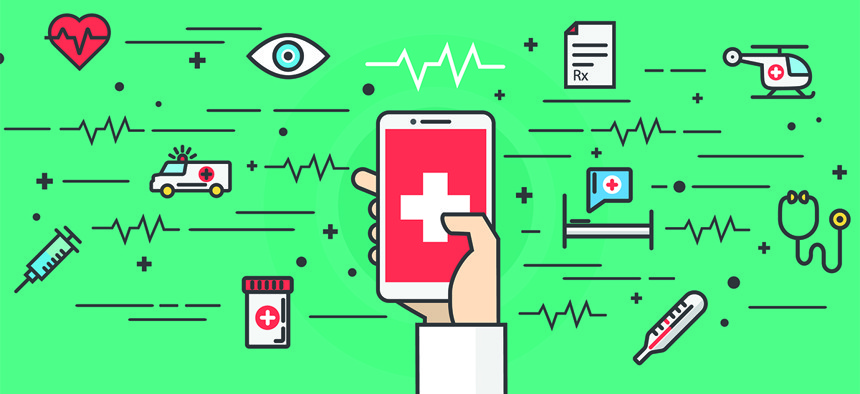 Veterans who can't easily get to education facilities could use mobile apps to help manage conditions such as post-traumatic stress disorder, a Veterans Affairs Department posting suggests.
VA is exploring whether psychologists can provide guidance on when mobile apps should be used—both to veterans and clinical providers, according to a VA FBO notice.
» Get the best federal technology news and ideas delivered right to your inbox. Sign up here.
The department already promotes apps designed to help veterans manage the symptoms of PTSD and insomnia. Using the PTSD Coach app, veterans using iPhones, Android-based phones or desktop computers can choose options such as "I want to work on my worry or anxiety" or "I want to work on my anger."
They might be directed to videos about how to "change feelings by changing thoughts" or "relax through breathing." Another, called CBT-i Coach, uses principles of Cognitive Behavioral Therapy for insomnia to guide patients on adjusting nightly routines to improve sleep quality, including relaxation exercises or setting up a sleeping area.
VA's search for clinical psychologists, posted earlier this month, asks whether there's a commercial marketplace for such professionals to advise the development and use of mobile apps in mental health. A potential contractor would primarily work at a VA facility in the tech-rich Silicon Valley hub of Palo Alto.
The contractor would come up with ideas for mobile apps, but also to write "supporting documents" with information for veterans who have PTSD or have gone through traumatic experiences, the posting said. The vendor would also help disseminate apps throughout federal agencies.
VA's Dissemination and Training Division, which houses this search, creates material that could help reduce veterans' traumatic stress, especially if it's smartphone or web-based, according to VA. The contractor would be responsible for creating a mobile app guide for veterans and clinical providers, and also a list of product requirements for an effective mobile app.
Still, the VA website describing existing apps emphasizes they shouldn't replace face-to-face professional care. The apps, however, can help rural and disabled veterans and staff access health resources where they are. And a disclaimer for PTSD Coach notes that "[a]ny data created by the user of this app are only as secure as the phone/device itself" and that "self-monitoring data belong to each user," so Health Insurance Portability and Accountability Act "concerns do not apply while the data are stored or shared."