Convincing your team to love collaboration software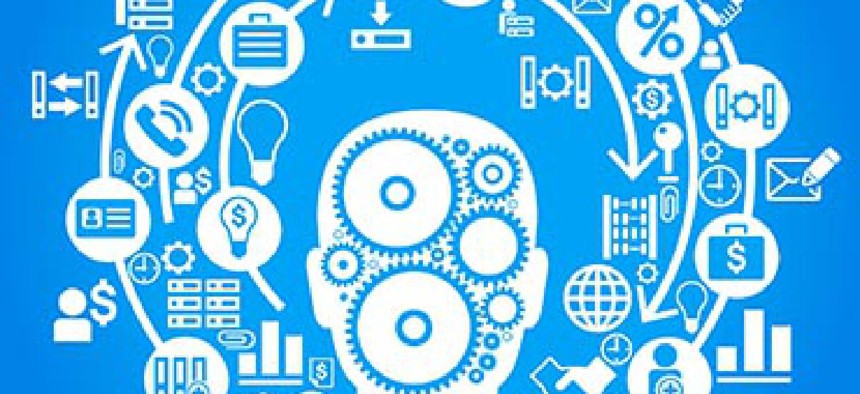 The benefits can be dramatic, but picking a solution is more complicated than just comparing features.
If a spreadsheet program was the killer app for the personal computer and GPS was the killer app for the smartphone, then collaboration software is the killer app for the cloud.
Collaboration software enables managers to keep employees engaged and focused on shared tasks in an era defined by mobile and remote employees, pervasive network access, an explosion in the number of mobile devices and an exponential increase in their capabilities, and CIOs struggling to keep up with the shadow apps employees bring into the workplace.
The trick to effectively using collaboration software is understanding that it can do more than what it says in the documentation. It can enable new, unanticipated business processes that can make teams even more effective. But to take advantage of these new capabilities, managers need a light touch.
Why it matters
Let's recall why the internet was invented in the first place: so that government agencies, the military and academia could collaborate. Billions of cat photos later, that hasn't changed.
What has changed are the network resources and computing power available for the ever more sophisticated software tools that support that collaboration. As a result, increasingly robust communications-enabled business processes allow teams to work together more seamlessly.
For instance, document control can easily become a nightmare when 10 people at four locations in three time zones need to create one white paper with text, tables and graphics — which includes having somebody edit it, getting authors to review and accept changes, and having a senior manager and general counsel sign off on it. Older versions get lost or overwritten, and updates pass each other in email.
However, if everyone shares a single version in the cloud and every change is time-stamped with the modifier's name, then less time would be wasted and the paper would be released on schedule with all the necessary approvals.
"Even elements of our videos can run several [gigabytes]," said Matthew Borten, who leads multimedia content development for the Federal Aviation Administration's Creative Services Group. "There was no convenient way to transfer those files" among the group's designated non-IT server, remote users, external sources or even managers like Borten, who are tethered to the FAA's IT infrastructure.
The fundamentals
According to No Jitter, an online journal that focuses on unified communications, the collaboration space is where four taxonomies intersect:
Enterprise social
Project management
Business communication
Document storage
It's at this crossroads that players such as Slack, Huddle and SharePoint live.
Those packages streamline procedures by allowing team members to share editing permissions on a document and store reference materials in a drive or cloud area to which they all have access. The documents can be tagged for ease of sorting, filtering, sharing and general knowledge management.
The team can then communicate in real time via chat rooms and private instant messaging channels. Some products incorporate voice and video-streaming capabilities.
Collaboration software allows teammates to poll one another to gain consensus and invite one another to meetings via a shared calendar. Tasks can be guided by formalized, intentional workflows that can then be scheduled, tracked and charted.
And, of course, those apps can all be accessed via smartphones and tablets as well as desktop and notebook computers.
The U.S. government developed the first collaboration software in the early 1990s. The Navy took technology that was being used to play first-generation multi-user online games and created the Common Operational Modeling, Planning and Simulation Strategy, or COMPASS.
Today, the collaboration software market is growing at a 13.4 percent annual rate, according to IDC, and should surpass $6 billion in revenue by 2019.
It's a diverse field that is ripe for a round of consolidation. FCW studied four review sites that rank the leaders and found little consensus not just on who is best or biggest, but who has even crossed a threshold to merit ranking.
The solutions that are of most interest to federal IT managers include:
AtHoc, the crisis communication tool recently acquired by BlackBerry.
Box, the document-sharing platform that has developed a healthy ecosystem of complementary apps and integrations.
GitHub, the software development collaboration tool created eight years ago by a private San Francisco company.
Huddle, the suitable-for-government solution that remains the sole product of the British firm that developed it.
SharePoint, Microsoft's long-standing entry in the category, which many agencies might be entitled to use as part of their enterprise agreements with the company.
Although Dropbox has long been the private sector's cheap-and-easy app for storing shared documents, it does not comply with federal guidelines, and Borten said he and his IT colleagues wanted more functionality. SharePoint was an option, but firewall issues prevented collaboration with the companies that comprise FAA's major stakeholders.
"I stumbled across Huddle, and the head of our IT business development group stumbled across it at the same time," Borten said.
It checked all the boxes required for the IT department's blessing, and a demo was approved. The multimedia team is now nearing the end of its first year of a 25-seat pilot license and hopes to roll out Huddle throughout the FAA Office of Communications in the coming year.
The Pentagon Force Protection Agency (PFPA), not surprisingly, had an entirely different set of requirements and therefore settled on a different solution.
The Pentagon is an immense building that houses innumerable agencies and offices operating in almost as many silos. Notifying everyone to a specific threat — even 15 years after the 2001 terrorist attack — is not as straightforward as it should be.
"How do you reduce risk to the public…by notifying users and warning them?" asked PFPA Systems Engineer Eddie Herchert in a case study published by BlackBerry. "PFPA is one small unit, but we have the Air Force, Army, Marine Corps, Navy and various defense agencies in the Pentagon. AtHoc Connect bridges the gap between the different networks and, by way of secure connections, allows for members on each network to be able to communicate easily with each other."
He added that "it may seem to an outsider that it would be easy to get the messages to certain important people, but we actually have groups that are 50 feet away from each other, and they are not on the same network."
Slack, Trello, Asana, Yammer and many other colorfully named packages are available via the General Services Administration's IT Schedule 70, NASA's Solutions for Enterprise-Wide Procurement and other acquisition vehicles. The Apps.gov site has a comprehensive list.
In addition, because many of the products feature free and low-cost options, an agency might be able to acquire all the collaboration software it needs without crossing the micro-purchase threshold.
The hurdles
As with every IT solution in this age of hacktivism and outright cyberwarfare, data security is paramount. IT departments must be able to make sure that data is secure at rest, in transit and at endpoints for any solution selected.
But there are organizational hurdles as well. For collaborative software to work, people must be willing to use it. The closest thing to a Luddite these days is someone who will use only email — and there are plenty of those. On the other hand, if a less-than-current package is forced on employees, CIOs are likely to hear, "I've got better apps preloaded on the phone I bought last year!"
But perhaps the most insidious stumbling block to adopting this new software — and more efficient processes — is a matter of culture. An employee who believes that "if everyone knows what I know, I'm expendable" is unlikely to share tasks in the cloud or even let information they "own" leave their hard drive.
The sense that collaboration makes them more, not less, valuable must be communicated in public and private, frequently and above all honestly.
Next steps
The best way to get employees to use a particular collaboration suite is to involve them in the process of selecting it.
The first step is to having them define the agency's unique use case. Is everyone happy with the current calendar app? Does anyone even want telepresence? Once the functional requirements are defined, then employees can help narrow down the list of potential vendors, schedule training, perform user-acceptance tests and otherwise manage the change.
Collaboration software is a rapidly growing field, and that growth is driven by more than the number of organizations that suddenly decide they need it. Vendors also keep coming up with new ways to enable business processes, and what is still in beta form today might be passe three years from now.
Soon, the tools will be able to pinpoint any employee's geographical location. Physical and logical maps linking team members could be brought up on the screen with the click of a mouse. The time employees spend on specific projects could be documented and charged against relevant codes, making take-my-word-for-it time-tracking software obsolete.
As security protocols continue to mature, it will become easier to extend team membership across agencies or even to contractors.
Virtually all collaboration software vendors agree that their category of products is bound to make conventional email obsolete, just as email pushed telegrams and fax machines to the margins.
But Western Union is still in business, even if it is shipping money rather than messages, and fax machines, particularly in the public sector, are still taking up counter space, so there is no need to get misty-eyed over email just yet.