Amazon's Cloud Chief: Government Data Centers Will Be a Thing of the Past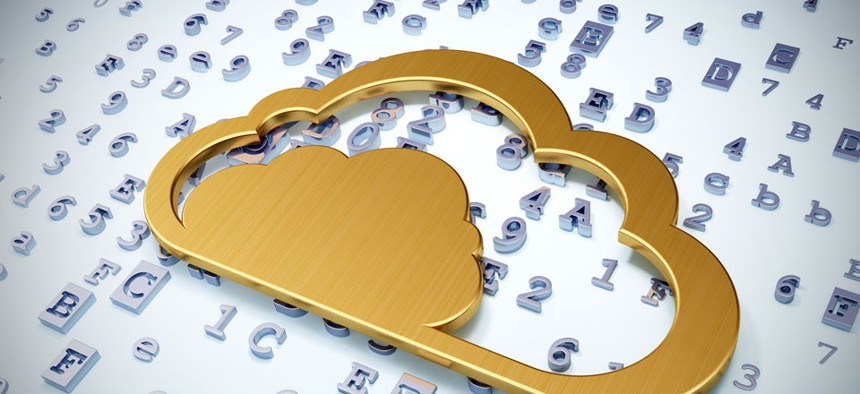 Imagine the federal government's hoard of underused, energy-guzzling data centers – all 7,000-plus of them – whittled down to perhaps a few dozen owned by select agencies.
That's the future envisioned by Andy Jassy, senior vice president of Amazon Web Services.
In that world, the cloud would replace the government's internal data centers of today for the vast majority of the government's IT operations, with myriad services paid for on a per-use basis. Think of it as government service by the gigabyte.
"It may take a little longer potentially than the private sector, but we passionately believe that public sector will follow the same trend we're seeing in the private sector, which is that relatively few will own data centers," Jassy told reporters Wednesday at the AWS re:Invent conference in Las Vegas. "And those that do will have a much smaller footprint than what they have today."
The private sector will spend approximately $121 billion on cloud computing next year. That market will grow to approximately $270 billion in 2017, dwarfing the $8 billion most estimates suggest the federal government will spend in 2017.
Yet to Jassy's point, increased cloud spending across government will almost certainly result in major cost recovery through the closing of data centers – something the government hasn't been great at, despite the Obama administration's five-year push to do so.
The Federal Data Center Consolidation Initiative aims to save $3.3 billion by the end of fiscal 2015 fiscal, yet it's left billions of taxpayer dollars on the table and hasn't been as effective as anticipated.
For several years, the Government Accountability Office has chronicled the government's problems with data center closures in a series of reports and congressional testimonies, recommending time and again the administration create better metrics and see the initiative through.
To be sure, the government's cloud efforts thus far haven't been entirely positive either, despite the administration's cloud-first policy. Its abundance of acquisition rules and security requirements make it more challenging for an agency, department of program office to transition to the cloud. Most experts would categorize the government's cloud effort overall as a work in progress. 
But high-profile, innovative cloud endeavors such as the CIA's cloud contract with AWS are beginning to shift the mindset of government's top IT personnel.
"We're at the beginning of a titanic shift, and it's happening faster than we anticipated and there's still a lot more to transpire over the next couple years," Jassy said. "That transformation is starting to happen in the public sector."
If that transformation is realized fully, perhaps cloud computing will do what the administration has struggled with: actually close most federal data centers.
(Image via Maksim Kabakou/Shutterstock.com)