DeSalvo: Time for the heavy lifting on health record interoperability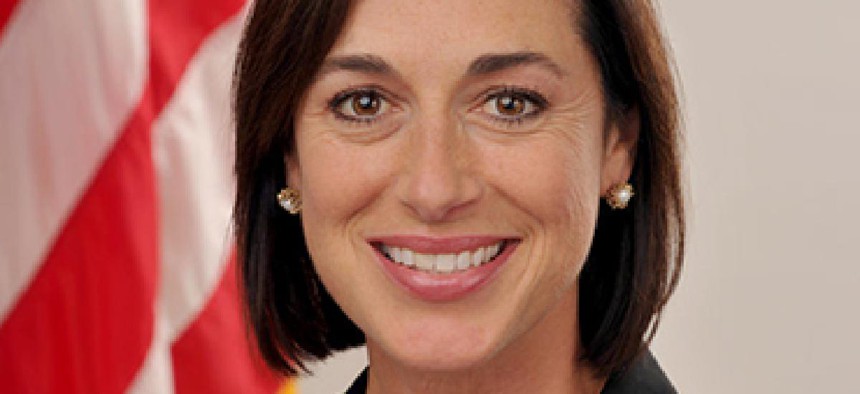 Dr. Karen DeSalvo, Office of the National Coordinator for Health IT, is pushing for an interoperability road map "specific enough that people will know what they're supposed to do when."
The federal government fleshing out the details of a 10-year plan to put in place interoperability standards for electronic health records. This June, the Office of the National Coordinator for Health IT outlined basic policy building blocks in a vision paper.
Six months into her tenure, ONC head Dr. Karen DeSalvo is now leading the charge to get comments from vendors, clinicians and other stakeholders to develop technical standards, certification for EHR systems, and privacy and security protections for health records, while also guaranteeing consumer access to individual records.
"We've been trying to go deep into interoperability really quickly," DeSalvo said during a July 17 meeting with reporters at ONC's offices at the Department Health and Human Services headquarters. The push comes amid a reduction in the number of offices and a reorganization of work groups that was announced as ONC's stimulus funding ended. DeSalvo expects that by January 2015, ONC will have an interoperability road map "that is specific enough that people will know what they're supposed to do when."
She admitted that interoperability is "a thorny problem we have yet to completely solve." ONC is looking to "hear from people who are doing it well" across industries, DeSalvo said, not just in the health care sector. Part of the urgency is that the data is there now, waiting to be unleashed: "There is an appreciation that [interoperability] is not just an idea ... that there is something to move," she said.
At the same time ONC is trying to foster an ecosystem that enables both a continuous record of individual patient care and a broader understanding of public health, DeSalvo said the agency is looking to expand the health record beyond the health care system. That would mean including data from social and human services agencies, patient-generated health data, information from fitness trackers and other wearable devices, as well as genomic information and other microdata that will come into play as precision medicine becomes a regular part of clinical care.
These new data streams raise questions about privacy, security and regulation, and the hurdles are considerable, DeSalvo said. A small subset of objections she hears from vendors and stakeholders includes worries that information will be unsecured, that too much regulation is denying vendors space to innovate, that consumers won't know what to do with their health information, and that providers don't want to share information with each other.
"My responsibility is to improve people's health, she said. "We all have to figure out how we're opening architecture and being more free with the data in appropriate ways so that it centers around folks."
"It's a frustration, DeSalvo admitted. "For it seems like everybody across the continuum, that information gets collected and locked. And it's not really moving. And we're keenly interested in seeing that that data starts to flow."