Marines May Ditch DISA for Private Cloud to Host Combat Support System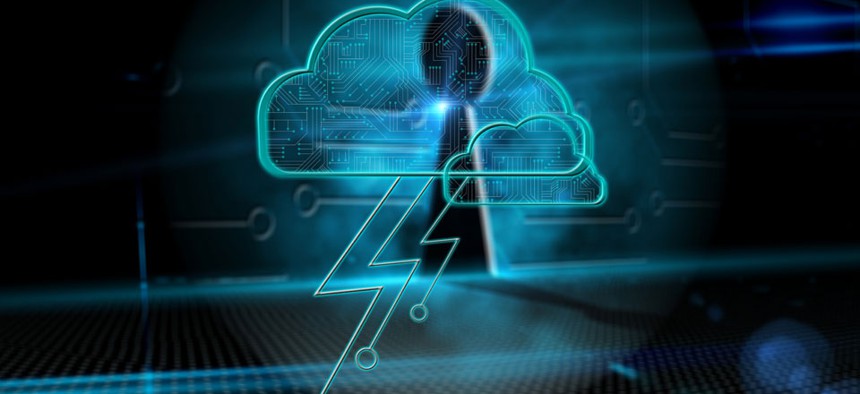 The Marine Corp is considering using a commercial cloud service provider instead of the Defense Information Systems Agency to host its version of the Global Combat Support System.
Separately, the Marines on Wednesday launched a procurement to cut personnel systems costs by selecting just one system integrator to manage 15 systems.
DISA currently hosts the Global Combat Support System Marine Corps (GCSS-MC) at its Enterprise Computing Center in Mechanicsburg, Pa. The Marine Corps Systems Command said in a request for information to industry on Feb. 4 that it is considering using a private cloud service "to increase IT efficiencies, minimize risk, achieve performance objectives and reduce total cost of ownership."

The 2012 National Defense Authorization Act passed in December 2011 directed Defense Department Chief Information Officer Teri Takai to develop a departmentwide plan to use commercial cloud computing services instead of DISA.
GCSS-MC is an integrated enterprise logistics system that supports supply, maintenance, acquisition, transportation, health and engineering capabilities for Marine air and ground forces. It runs on Oracle E-Business Suite software and has 30,000 end users worldwide.
The Marines want a private cloud provider that can "provision all infrastructure; maintain and administer operating systems, processing, scalable storage, networks, and other fundamental computing resources; and will comply with all security requirements."
The Marine Systems Command has its cloud RFI on a fast track, with responses due on Feb. 21, 17 days after its release.
The Marine Total Force Information Technology Systems (TFITS) contract is designed to select one systems integrator to manage 15 active duty and reserve personnel and manpower systems. This will "eliminate redundancy, improve utilization of SI [system integrator] resources, standardize business processes, improve process and product quality and reduce Marine Corps lifecycle ownership costs," the Systems Command said in a statement of work.
The Marine Systems command pegged the maximum value of the system integration contract at $49 million over three years in a brief to industry last October.  Responses from industry are due March 4.
Get the Nextgov iPhone app to keep up with government technology news.
(Image via wavebreakmedia/Shutterstock.com)