DISA Plans $450 Million Commercial Cloud Buy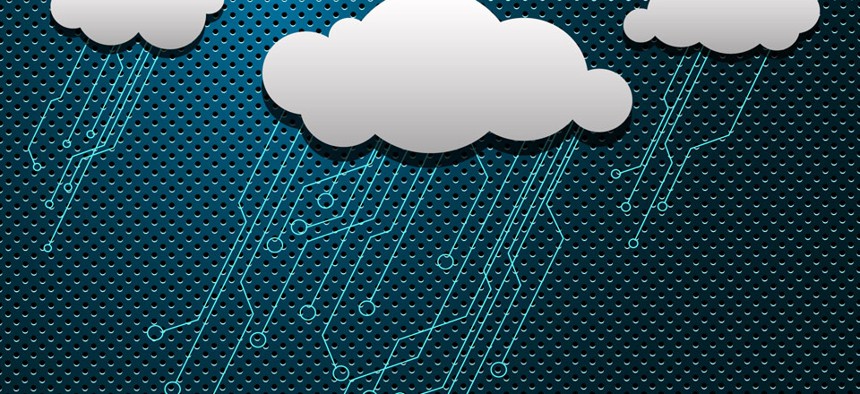 This story has been updated. 
The Defense Information Systems Agency has embraced the use of commercial cloud computing services for Defense Department organizations and plans kick off bidding on a five-year contract valued at $450 million by the end of August.
DISA, in a draft request for proposals released Monday said it initially wants to use commercial cloud services for data storage, Web and database hosting, and virtual machines that run applications.
DISA tried to position itself in January 2011 to provide private cloud services to all of Defense with its network of 14 data centers, which can store roughly four petabytes of data.
Those plans foundered in December 2011 when Congress directed Defense Chief Information Officer Teri Takai to develop a plan to use commercial cloud computing services instead of DISA's. Language tucked into the 2012 Defense Authorization Act told Takai to develop a plan for "migration of Defense data and government-provided services from department owned and operated data centers to cloud computing services generally available within the private sector."
Warren Suss, president of Suss Consulting, said that DISA is following Congress' direction with its commercial cloud plans, and added military end users believe the agency would still like to host private clouds in its data centers.
Suss said numerous companies offer commercial cloud services at "extraordinary price points," which could help the Pentagon save money in budget-strapped times.
He said he expected DISA will at first use commercial cloud services to host non-sensitive and administrative data and services. In April Navy Chief Information Officer Terry Halvorsen directed the Navy and Marine Corps to use to commercial cloud service providers to host non-sensitive publicly releasable information.
Bidders on the multiple award commercial cloud contract must adhere to Federal Risk and Authorization Management Program and internal DISA security standards. Amazon Web Services, Autonomic Resources, CGI Federal, HP and Lockheed Martin have won approval from the General Services Administration, which manages FedRAMP, to offer commercial cloud services to federal agencies.
(Image via brainpencil/Shutterstock.com)