CIA Gave Amazon a Leg Up on Cloud Deal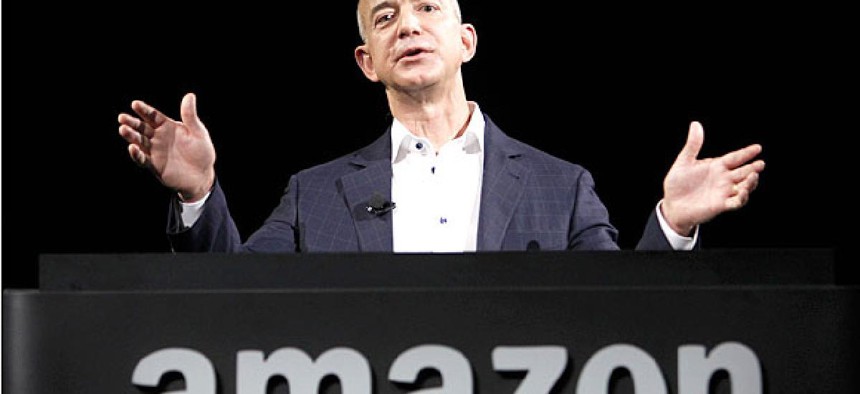 The CIA gave Amazon an unfair advantage when it agreed to weaken security requirements on a $150 million contract for a massive intelligence community computer cloud it had already awarded to the Web giant, an auditor said Friday.
During post-award negotiations, Amazon asked the CIA to weaken a requirement that all software in the cloud be verifiably free from computer viruses that might let unauthorized people see intelligence data, according to the Government Accountability Office ruling.
Amazon asked that it only be required to vouch for software it had built itself, not for third party and open source software it planned to include in the system, GAO said. The CIA agreed, prompting a challenge from IBM, which had also bid on the contract.
If IBM had known in advance that requirement might be loosened, that could have substantially changed both the company's bid and its competitiveness, the auditor said.
"It is a fundamental principle of government procurement that competition must be conducted on an equal basis," GAO said. "Offerors must be treated equally and provided with a common basis for the preparation of their proposals."
GAO recommended that the CIA re-bid the cloud contract and reimburse IBM for the cost of challenging the award. GAO's bid protest rulings aren't officially binding but agencies often follow them.  
The computer cloud envisioned by the CIA contract would have been built on government property with a high level of security, according to the GAO decision. It would have included both infrastructure-as-a-service and software-as-a-service components. That means intelligence agencies could use the cloud as a storage space for their own operating systems or rely on operating systems provided by the vendor and only use their own data and applications.
Computer clouds typically offer cheaper storage space than traditional government data centers and allow agencies to perform more complex computing operations with larger amounts of data.
GAO also upheld another section of IBM's protest, which claimed the CIA unfairly adjusted the likely price of proposed cloud offerings based on inconsistent standards. The auditor tossed several other terms of the protest.