Survey highlights FDCCI uncertainty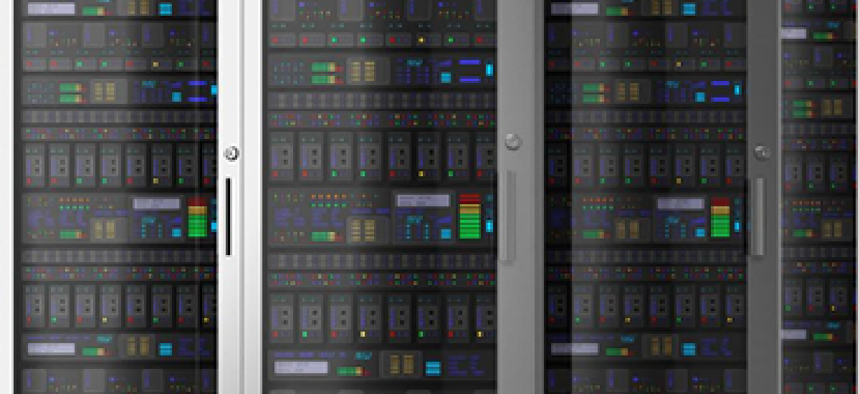 The odds of the federal government closing 1,200 data centers by 2015 through the Federal Data Center Consolidation Initiative are about even with the Washington Redskins winning the 2014 Super Bowl, according to a group of 66 federal IT professionals surveyed by Meritalk.
Mind you, the Redskins might not start the season with their star quarterback, which does not bode well for how those charged with carrying out FDCCI feel about the initiative's progress thus far.
The "FDCCI Big Squeeze" report, sponsored by NetApp, highlights uncertainty three years into the Office of Management and Budget-led initiative, in which only one agency – the Department of Defense – has publically disclosed estimated cost savings. Fifty-six percent of IT professionals in the blind survey self-graded their agency's consolidation efforts as a 'C' or below.
The survey was released on May 13, one day before a House Committee on Oversight and Government Reform Subcommittee on Government Operations hearing was set to tackle data center consolidation progress.
The immediate takeaways from the survey suggest that FDCCI leaves a lot to be desired, said Mark Weber, NetApp's president for U.S. Public Sector, though the government is making progress in consolidating its data centers.
Nearly 3/4 of the feds surveyed say their agencies have closed some data centers under the FDCCI. (Meritalk graphic)
"If I have people grading me, and I get a 'C,' that's not acceptable, so I find it kind of pathetic that so many (IT professionals) are giving themselves a 'C' or lower as a self-grade in a blind survey," Weber told FCW. "I think that was the most disappointing thing in the survey."
In almost three years, the FDCCI, initially touted by the Office of Management and Budget as having the potential to save $5 billion, had officially closed 420 data centers as of February, with only DOD reporting any expected savings from the initiative.
The biggest challenges to consolidation cited by those surveyed included finding budget money for consolidation, overcoming mission-owner objections and shutting down or consolidating applications. Those challenges likely help explain why data center consolidation remains largely a work in progress as opposed to a smashing success, especially considering the savings seem to be there to be found. DOD, the largest data center owner in the federal government, identified $2 billion it believes it can save, while those surveyed also recognized Department of Homeland Security and National Oceanic and Atmospheric Administration for their consolidation efforts.
"I don't think leadership has done a good enough job of getting mission owners on board," said Tricia Davis-Muffett, director of marketing for NetApp's U.S. Public Sector.
"It's a communication challenge, a business-case challenge and a dollars challenge," she added. The survey does suggest federal agencies are seeing general benefits from consolidation.
Sixty percent of those surveyed reported better use of IT staff, 57 percent report reduced energy consumption, 47 percent report increased use of new, more efficient computing platforms and technologies, and 38 percent report improved IT security. Yet 68 percent could not demonstrate any actual cost savings through data center consolidation.
"Those measurements, if we were talking about a for-profit company, that company would know exactly how much power it was saving, how much it was saving in real-estate – those are huge savings in the for-profit world," Weber said.
In government, Weber said it is apparent that "some of the biggest savings are not tracked," which goes against what you'd expect from an initiative whose goal is reducing duplicative systems and cutting costs. "If I was a CIO, I'd be creating those metrics just to show you a dashboard," Weber said.
Specific highlights of the study include:
• Only 32 percent of agencies report quantifiable cost savings.
• 53 percent of those surveyed were unsure if the cost of closing data centers would outweigh the amount of savings realized by an agency.
• While 50 percent of Federal IT professionals think agencies are on track to meet the FDCCI deadline, the other 50 percent disagree saying agencies will likely fall short.
• More than half (56 percent) of Feds graded their agency's consolidation efforts at 'C' or below.
• Feds see finding budget for consolidation, overcoming mission owner objections, and shutting down or consolidating applications as the top consolidation challenges. Only 20 percent gave themselves an 'A.'