Why is Belarus the only country where Opera is the most popular browser?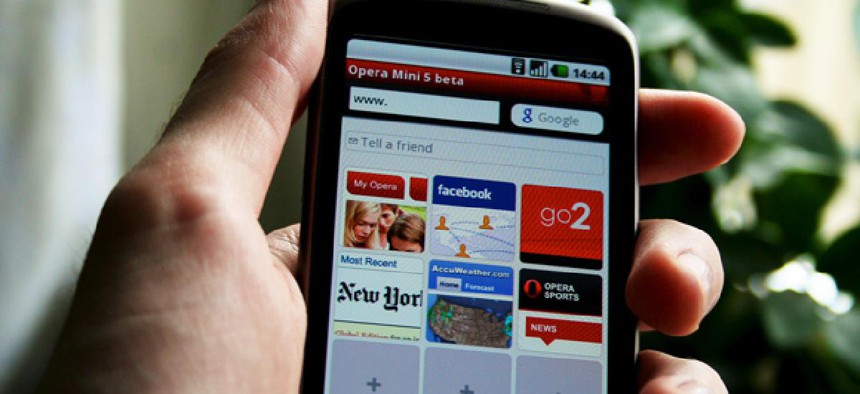 Opera lives on in Belarus. Not the musical drama, but the world's fifth most popular web browser.
StatCounter, which uses data on browser usage across some 3 million websites, identifies Belarus as the only country in the world where Opera -- which elsewhere is something of a niche product -- commands the largest share of users.
Why is the former Soviet republic a shining ruby of web browsing rarity? Socialism!
First, some history. Opera is the second-oldest active browser in the world; when it was released by Norwegian techies in 1996, it filled a role the way that Firefox and Chrome would later. Offering new features the stodgy leaders didn't have and options that web geeks preferred, Opera was real competition for Microsoft's Internet Explorer juggernaut and the web-browser creators behind Netscape.
The browser wars were vicious and popular features were quickly commodified. The business became more about reach. Internet Explorer dominated computers running Windows, with which it was bundled, as Safari did for Apple users. Chrome has benefited from its integration with Google, as more and more people use the search giant's email, document-storage and other apps. Firefox, being open-source, built up a following of people who liked its independence and its vast array of community-built add-ons.
By contrast, all the Norwegian company behind Opera can offer is the best feature set it can craft and the fastest browser it can make. But that turned out to be the best strategy in Belarus, which remains a largely socialist state with the infrastructure to match, including a state-run communications monopoly, Beltelcom. "One of the main reasons why Opera has a large market share in Belarus is because of the Internet infrastructure in the country; it was pretty bad a few years ago," Espen André Øverdahl, one of Opera's community managers wrote in an email, pointing to features that allow users to strip out images and other bandwidth-gobbling web extras.