Feds predict $16.6 billion in cloud savings, triple OMB's estimates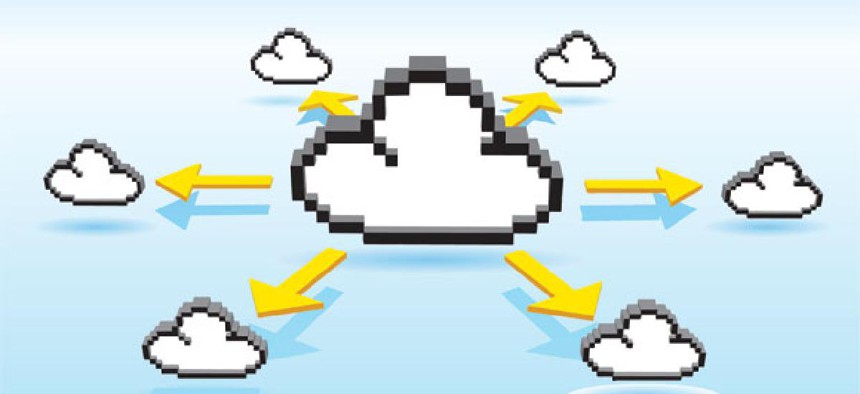 Federal managers believe they can save more than $16 billion annually by moving critical technology infrastructure to cloud computing, a survey released Wednesday shows.
That's more than three times the highest figure to come from the Office of Management and Budget.
In May 2011, then-federal Chief Information Officer Vivek Kundra told a Senate panel that moving computer storage and services to the cloud would save the government a minimum of $5 billion annually.
Kundra stressed that the $5 billion figure was only the minimum possible payoff, and said a definitive number would have to wait until more of the transition was completed. The CIO's office hasn't released a revised topline estimate since then.
Among federal managers who have moved at least one mission-critical process to the cloud, 91 percent reported success, according to Wednesday's survey from MeriTalk, a government IT network. The June 2012 survey included 151 federal technology managers and had a margin of error of about 8 percent.
The move to the cloud has been slow, however. Less than 60 percent of respondents said their agencies had moved an application to a private, government-only cloud and less than 35 percent said they had moved an application to a public cloud that included government and nongovernment customers.
Storage in off-site computer clouds typically is cheaper than in on-site data centers because clouds can pack information more nimbly and customers pay only for storage they actually use.
Concerns about security are the greatest barrier to cloud adoption in government, about three-fourths of survey respondents said.
(Image via Ziven /Shutterstock.com)