Obama vows to fight for Internet freedom on Reddit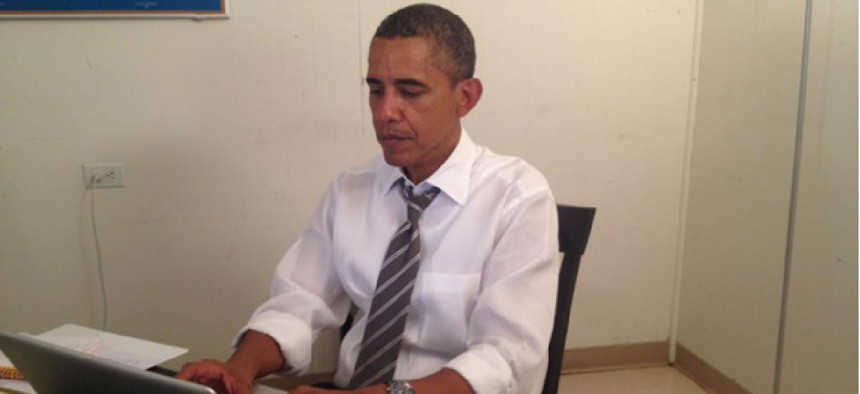 This story has been updated.
President Obama took to the social networking site Reddit Wednesday afternoon to answer questions about Internet freedom, the influence of money in politics and his most difficult decision in office.
He also pledged to release the White House's micro brewed beer recipe, an issue that has set the Internet on fire in recent weeks, and disclosed his favorite basketball player – Michael Jordan; he's a Bull's guy.
The president also gave readers a glimpse inside the Oval Office.
Obama responded to a question about how he balances work and personal life in the social networking site's traditionally informal style: "It's hard - truthfully the main thing other than work is just making sure that I'm spending enough time with michelle and the girls," he wrote. "The big advantage I have is that I live above the store - so I have no commute! So we make sure that when I'm in DC I never miss dinner with them at 6:30 pm - even if I have to go back down to the Oval for work later in the evening."
Obama has held prior social media chats on Twitter, Facebook, LinkedIn and Google Plus. Those chats were typically publicized several days in advance.
On Wednesday, by contrast, the president posted an "ask me anything" invitation, a common Reddit feature, just about an hour before responding to questions. The president verified the post by tweeting about it from his campaign account and posting a picture of himself, reading Reddit questions off a laptop after a rally in Charlottesville, Va.
The social networking site bent under the pressure of roughly 26,000 active users during the chat, periodically dropping service for some users, but did not crash entirely. Several of the president's responses were posted at a significant delay.
The president closed with this note: "LAST UPDATE: I need to get going so I'm back in DC in time for dinner. But I want to thank everybody at reddit for participating - this is an example of how technology and the internet can empower the sorts of conversations that strengthen our democracy over the long run. AND REMEMBER TO VOTE IN NOVEMBER - if you need to know how to register, go to Gottaregister.com. By the way, if you want to know what I think about this whole reddit experience - NOT BAD!"