Salesforce.com launches suite of government cloud tools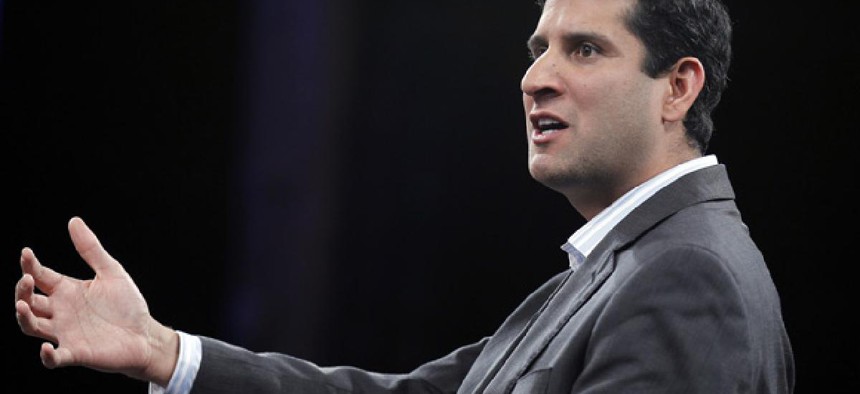 The cloud provider Salesforce.com is launching a federal version of its tools, which take a social networking approach to corporate functions such as sales, human resources management and training, according to Vivek Kundra, a company vice president and former federal chief information officer, who spoke Wednesday at a Salesforce event in Washington.
The Government Cloud will include an application exchange similar to Apple's iTunes App Store where federal agencies and state and local governments can download and share mobile and Web applications that manage everything from parking tickets to Medicaid claims, Kundra said.
As part of the rollout, Salesforce plans to train "an army of 1,000 integrators by the end of 2012" who will help fit the company's products to government customers, he said.
The Agriculture Department and NASA have begun building internal app stores and Steven VanRoekel, Kundra's successor as federal CIO, has floated the idea of a governmentwide app store as part of his forthcoming government mobile roadmap.
If it's widely adopted, the Salesforce app exchange could fill some of those functions, but it's unlikely to supplant them entirely, partly because federal officials are wary of outsourcing such a major function to a single vendor. Internal federal apps, so far, have tended to fill agency-specific functions. One Agriculture app, for instance, was designed for veterinarians at inspection lots near the U.S.-Mexico border to report results in real time and speed the passage of cattle across the border.
The Salesforce exchange is likely to be most popular among state and local governments where employees fulfill many similar functions nationwide with only small regional differences. Some states and localities have launched numerous internal apps, but app adoption varies widely from state to state.
The Salesforce cloud will be compliant with the Federal Information Security Management Act, which regulates security for government cloud systems, according to a press release.
Kundra touted the app exchange as a way to democratize the nascent field of government app building, which he charged might otherwise be dominated by a cadre of major vendors that have "a Ph.D. in the procurement process."
He spent most of his keynote address Wednesday acting as emcee for a succession of Salesforce executives and customers, including officials from NBC and the Iraq and Afghanistan Veterans for America nonprofit, who pitched various Salesforce products. The presentations were punctuated by slick videos of customers demonstrating the products to pumping music.
Salesforce's corporate products are aimed largely at replacing traditional email and phone communication with social models. Rypple, for instance, has a Facebook-like front end, where workers and managers communicate about operations and give each other badges for good performance. It has a back end full of metrics and graphical reports.
Kundra previewed the new suite of products for The New York Times' Bits blog.