A New Kind of In-Flight Wi-Fi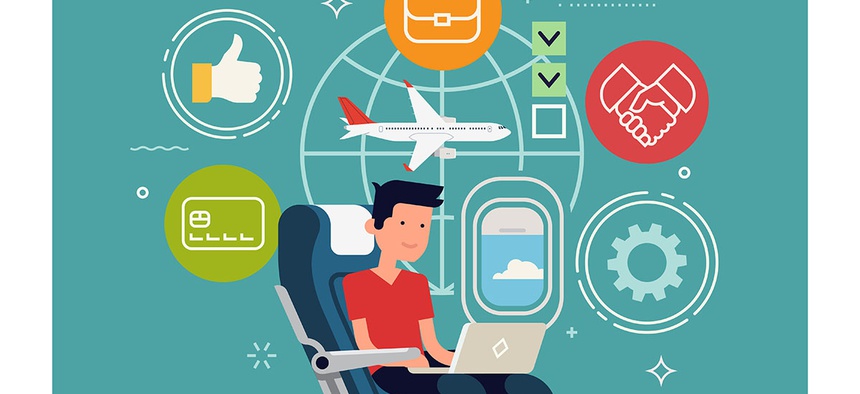 While the government considers fully banning laptops from airplanes, tech company Honeywell has debuted a Wi-Fi system for aircraft, that might make most airline passengers hope the ban won't come to pass.
The internet works on the ground and at cruising altitude and the average download speed was around 30 megabits per second. Understandably, the connection slows down the more people are on the network, but streaming video is still possible.
So how does it work? The aircraft has an antenna on the top that connects to a satellite network. But the internet is still delivered to passengers through a standard router. The Wi-Fi even works over water, which is a hiccup in current air-to-ground systems that require cell towers.
This good in-flight Wi-FI isn't just so passengers can binge on Netflix while flying. Pilots can also take advantage of the connection to get updated weather information and determine the best flight path. Connected radar also keeps a better eye out for turbulence.
Some international airlines are installing the Honeywell Jet Wave hardware required for this improved Wi-Fi, such as Lufthansa and Singapore Airlines. This technology unfortunately won't be seen on U.S. airlines for another two years.
See the Wi-Fi in action, demonstrated on a Boeing 757 test plane in the video below, from CNET: