Critical Mobile Device Decision for 2020 Census Remains Unsettled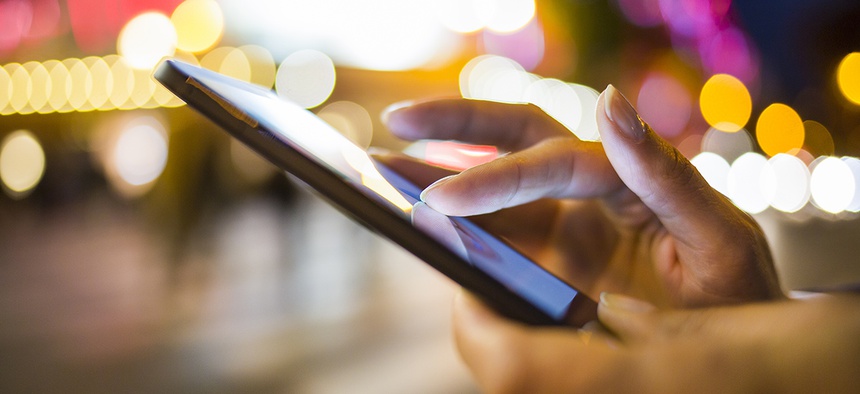 Census Bureau officials have two viable options for incorporating mobile devices into the agency's field work for the 2020 count: "bring your own device" and government-furnished devices. And they appear to be in very little hurry to make a choice.
Despite already releasing its 2020 Census Operational Plan last month, the bureau doesn't expect to settle this mobile device conundrum until September 2016, less than one year before critical end-to-end testing, Steven Cooper, chief information officer for the Commerce Department, told members of the House Oversight and Government Reform Committee on Tuesday.
When asked why the decision is expected to take almost a year, Cooper said the date would give them time for more tests.
"That allows us to complete the planned and already in motion set of field operation tests, so that we can make both an economic-based determination as well as a security-based determination and include privacy and functionality," he said.
Census has already started operational field testing, in which it uses a smartphone to assess its recently developed application, designed for collecting census data, he said. In addition, supplemental research and testing, along with operational development and system testing, was scheduled to start this year, according to the Government Accountability Office report released in connection with today's hearing.
That is like working on the steering mechanism for a car and just assuming the car will work, said Rep. Mark Meadows, R-N.C., chairman of the House oversight subcommittee on government operations. Census might end up with very accurate steering, but a car that won't run.
The bureau attempted a similar mobile device feat for its 2010 Census, but after spending a significant amount of money and time, those plans were ultimately scrapped.
When asked why Census expects its effort to work this time around, Cooper said, "We're not repeating a similar type of scenario."
The technology the bureau attempted to use for the last decennial count was specialized, proprietary technology, he said. This time, Census plans to use smartphones, which are commercially available and already proven and secured in industry.
"We had smartphones in 2008, at least we did in North Carolina, I assume you did here," Meadows said. "If that's the case, it's not really a hardware problem; it's something a lot more significant than that."
At this stage in the preparation process, the focus should not be on 2020, he said. It should be on the next 12 to 18 months. Meadows proposed quarterly briefings to spur discussions on where the bureau is making progress and where it's not.
"The planned scope of IT for 2020 is simply too large for the time remaining based on the bureau's past IT attempts and similar major IT modernization initiatives seen across the federal government," said Carol Cha, director of information technology issues at the Government Accountability Office, in a follow-up interview with Nextgov. 
"I think the proposed quarterly briefings will make a huge difference in this regard," added Cha, who was a witness at the hearing. 
(Image via LDprod/Shutterstock.com)