3 keys to CX success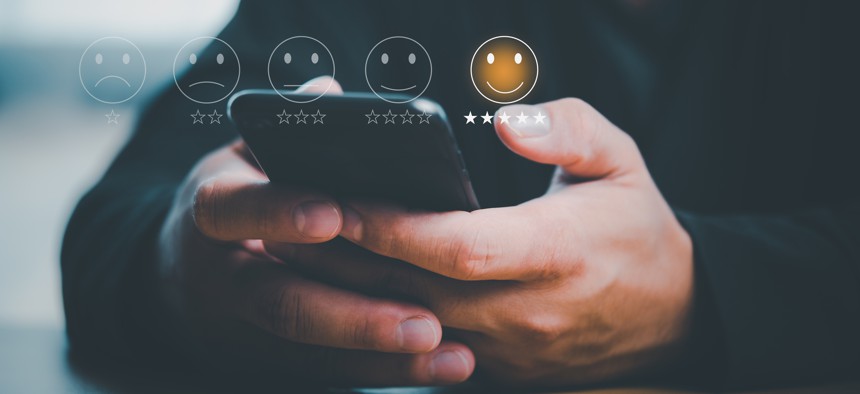 COMMENTARY | Start small, build integrated experiences and keep pace with technology.
In an increasingly virtual world, customer experience, one that is seamless across touchpoints and outcomes, has never been more important. While the private sector has embraced CX solutions on a large scale, most government agencies have been slower to act. 
Historically, government and public organizations have focused solely on the mechanics of delivering essential services to constituents, at times neglecting a focus on the holistic customer experience. In fact, only 38% of U.S. citizens say they feel like a valued customer when they interact with the government. 
A citizen-centric CX fosters trust and ultimately strengthens the relationship between citizens and their government. As government agencies continue to embrace their CX capabilities to meet the changing needs and expectations of their citizens, here are three key factors they should consider.
Start small and expand: A good approach to big goals is to start small with the outcome in mind, show value, demonstrate success, and build momentum. Government leaders may feel constrained by the budgeting process and may believe they do not have the option to try new things and move on quickly if they are unsuccessful. 
However, COVID-19 proved that when given support, proper resources, and the flexibility to explore and adapt, government agencies can make great strides over a relatively short period of time. The Department of Veterans Affairs is just one example of the progress that is possible. In 2015, the VA began an agency-wide review of its CX and implemented strategies focused on how they could best serve veterans along their life journey. 
Over the years their CX program has grown, and veteran experience is now embedded in the fabric of the organization. As a result, the number of veterans who say they trust the VA to fulfill its commitment to them rose from 55% in 2016 to 78% in 2022. 
Experience as an ecosystem: It is important to look at an organization as an ecosystem of processes, technology and people all interacting to create a total experience. It is not just a great mobile app, website or call center that matters, it is the back-end data sharing, streamlined processes, and ease of access for the citizen that make for a good experience. 
In addition, government services are often complementary in nature, requiring citizens to interact with more than one entity to receive the complete assistance needed. A single integrated service delivery might involve housing services, child welfare, or public safety, and to the constituent, this should appear as a single service. Streamlining integrations and working across funding streams and bureaucracies plays an essential role in improving CX. 
Lean into digital transformation: With the rise of artificial intelligence and machine learning in the private sector, citizens' expectations for government services have evolved. By keeping pace with technological advancements and continually improving their services to create a modern government, agencies establish credibility among their citizens. Using modern technology solutions to automate processes and provide self-service options to users can make the hand-off from digital to direct human touch points seamless and create significant efficiencies in the face of tightening budgets. 
While organizations should look for areas where automation and self-service solutions can enhance the experience, they must also keep in mind that these applications need to be backed up by a well-maintained knowledge base and live support.