5 federal use cases for generative AI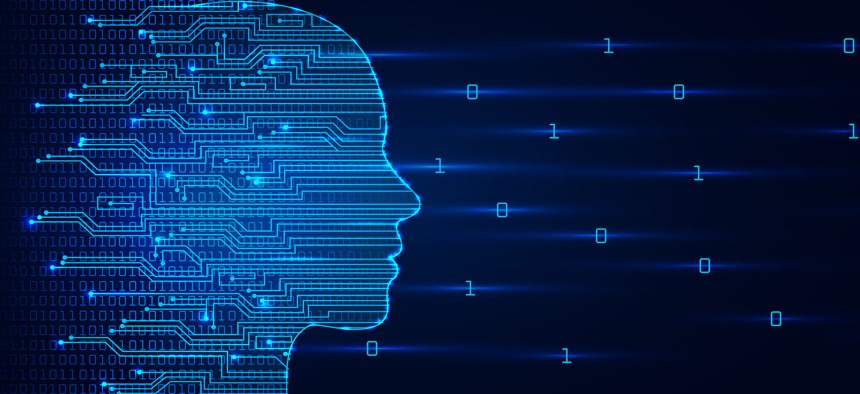 COMMENTARY | Leaders who want to hit the ground running with the emerging tech should look to applications where generative AI has demonstrated success.
Generative AI is poised to reinvent business. Ninety-eight percent of global business executives say AI foundation models will play an important role in their organization's strategy over the next three to five years, according to our research.
Federal leaders need to realize the promise of generative AI to improve their operations and meet their missions more effectively. They also need to understand the new and emerging risks.
How can federal agencies hit the ground running with generative AI? First, leaders should be aware of these five federal use cases:
1. Intelligence synthesis and discovery
Many, if not most federal agencies have highly complex reporting requirements. They need to pull information together and present it in a way that conforms with agency conventions and guidelines. This work is time-consuming, labor-intensive, and prone to human error.
Generative AI is highly effective at learning prescribed data and document formats and mapping structured data into these formats. By automating these functions, federal agencies can free up time for analysts to devote to higher-order tasks, meeting their missions more effectively while fulfilling their statutory reporting requirements.
2. Assistive coding and vulnerability research
Amid the push for digital modernization, federal agencies and their contractors are devoting massive efforts to writing software. Generative AI understands this landscape well: it's been trained on vast amounts of code across different languages and applications. Give it a few suggestions and it will generate a solid first draft of code, built according to best practices.
A junior programmer can use AI to jump-start a project, while a more senior person can leverage generative AI to write better code through automated pair programming. The net result: better code, and faster. And AI's ability to detect and mitigate vulnerabilities can deliver higher levels of security in a finished product.
3. Conversational services and customer communications
For many federal workers, their first encounter with generative AI came through a chatbot that could answer commonly asked questions. Now federal agencies are looking to implement these sorts of chat interactions for both citizen-facing interactions and for internal activities such as help desk.
This generative AI use case is not without risks. A chatbot can offer up a wrong answer, or an inappropriate response, depending on how it's been trained. In the public sector, the stakes are high for getting this right. Agencies will need guardrails. They'll have to be careful about training data and about the kind of prompts they process to ensure that any public-facing outputs stay on message.
4. Knowledge management and enterprise data transformation
Agencies possess extensive amounts of operational data — information that illustrates how people function, how processes operate, how money gets spent, and much, much more. Generative AI can make sense of those volumes of enterprise data, quickly gleaning insights to help make business areas function more effectively and efficiently.
When it comes to knowledge management, federal agencies can leverage Generative AI to ask sophisticated questions, transcend stovepipes and siloes, and construct a topline, unified picture out of previously fragmented data. Generative AI can deliver that conversational capacity, querying data and receiving sensible, human-language answers to mission-critical questions. This, in turn, can help optimize enterprise transformation.
5. Content generation and design inspiration
Every federal agency is engaged in creative communications, such as citizen-facing websites, internal employee emails, or media outreach. For the writers and graphic designers behind those efforts, Generative AI offers a new way to brainstorm and evolve from "blank page" to first draft.
Rather than craft a press release from scratch, AI can quickly pull together all relevant and salient messaging in an agency's existing press release format. Need ideas for imagery in support of a public affairs campaign? AI can generate dozens of options in seconds. These projects still require humans to fine-tune the outputs, but AI can speed the process and open new avenues for exploration.
Next steps
These use cases suggest readily available, practical, and value-added applications for generative AI. To bring these concepts to life, it's important for federal agency stakeholders to be "hands-on" in their exploration of this game-changing technology.
To that end, agencies can construct a sandbox — a dedicated environment where end users, analysts, and data scientists can interact and build with this new capability. In a safe and secure prototyping space, stakeholders can begin to explore generative AI's potential to spark new ideas, automate routine tasks, drive organizational change and ultimately to help federal leaders stay in step with their commercial counterparts.