Federal procurement is poised for reform—here's what to keep in mind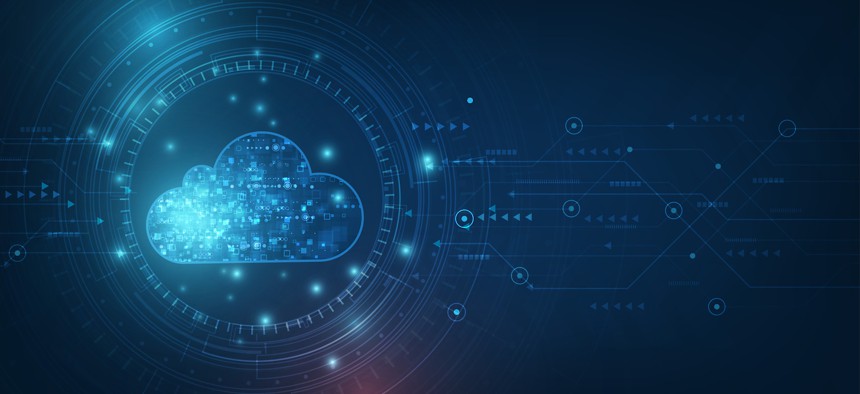 The inclusion of language from the Federal Risk and Authorization Management Program Authorization Act in the National Defense Authorization Act for fiscal year 2023 is a watershed moment for the cloud services procurement program. The new legislation is the culmination of a six-year effort to revitalize and streamline FedRAMP and should serve as a north star for updates to the entire federal procurement process.
The updates to FedRAMP are designed to accelerate federal agency's adoption of industry leading cloud solutions, without compromising on the necessary government security standards. Such reforms will enable cross-sector collaboration and ensure the program is able to evolve alongside government needs. 
The Advancing Government Innovation with Leading-Edge Procurement Act is another bill intended to increase the efficacy of federal procurement that has been introduced in the Senate. While the proposed bill, known as the AGILE Procurement Act, has merit, there are certain systemic challenges with the current system that still need to be comprehensively addressed.
Analysis from the Government Accountability Office shows governmentwide contracting increasing, with about 80% of federal information technology budgets spent on contracts. Furthermore, spending on "cybersecurity, software, cloud computing and artificial intelligence" is expected to grow, according to information cited in the AGILE Procurement Act. Therefore, it's imperative that any policy enacted to further reform the procurement process is strategically crafted to promote interoperability, agility and innovation.
Foundational principles to guide procurement reform 
Often, citizens are required to interact with multiple government agencies to address a singular issue, so when technology is interoperable, citizens can receive critical government services more quickly. Interoperability among federal agencies is a well-established challenge in the public sector — the GAO identifies it as an obstacle for addressing public health emergencies and implementing zero trust, among other challenges. To best enable government agencies to serve the American people, federal agencies have taken steps to ensure IT systems and software work together and share information seamlessly.
The "presumption of adequacy" clause for FedRAMP in the NDAA, which makes all authorized products available to any agency without additional testing, will expedite the procurement process and encourage disparate agencies to utilize the same products. Likewise, industry is also striving to design FedRAMP approved products that can integrate easily with existing government systems. As the adoption of new services may cause disruptions to vital government activities, it's imperative that all parties involved in the implementation process strive to reduce friction. 
Future federal procurement reforms are also looking to emphasize agility and flexibility. Aptly, the AGILE Procurement Act seeks to help the federal government attract and retain qualified procurement professionals to accelerate the process. 
While these initiatives are an excellent start, further provisions should be included to ensure flexibility. As cybersecurity adversaries mature, and new technologies arise, procurement policy must shift in tandem. Open dialogue among stakeholders should be prioritized in any additional FedRAMP or procurement reforms to ensure the needs of all parties are understood and addressed. 
The establishment of the Federal Secure Cloud Advisory Committee required by the FedRAMP Authorization Act is beginning this process, facilitating consistent communication and collaboration between the GSA, agency cybersecurity and procurement officials, and industry representatives. Similar committees should be formed to oversee all federal procurement activities and ensure ongoing coordination in response to the ever-changing technological landscape.
IT modernization requires modern procurement processes
In addition to prioritizing agility, fostering innovation should be top of mind when modernizing the procurement process. According to the GAO, approximately 80% of the federal IT budget is spent on the operations and maintenance of existing IT investments, including legacy systems that are often riddled with cybersecurity vulnerabilities. A complete account and understanding of current contracts may help agencies to identify and eliminate redundancies or outdated technologies, effectively making room for more innovative and efficient tools. With higher quality technology, employee's performance and satisfaction will increase in parallel with citizen experience.
Communities across the country deserve dependable, efficient, and high-quality government service. To meet this common goal, government employees must be armed with the best tools available via a modernized procurement process. Increased collaboration between the private and public sectors will help all parties involved understand how best to modernize government systems while minimizing potential disruptions to critical operations.
The government's recent initiatives to reform the procurement process are commendable and necessary. Future actions and reforms should build on this momentum, ensuring that interoperability, agility and flexibility are incorporated into any long-term modernization goals. To optimize the success and functionality of any updates, the changes must be sustainable and scalable. Private industry and lawmakers should confer to craft legislation that will strategically modernize the procurement process.