Digital Innovations Will Enhance CX in Government and Timing Couldn't Be Better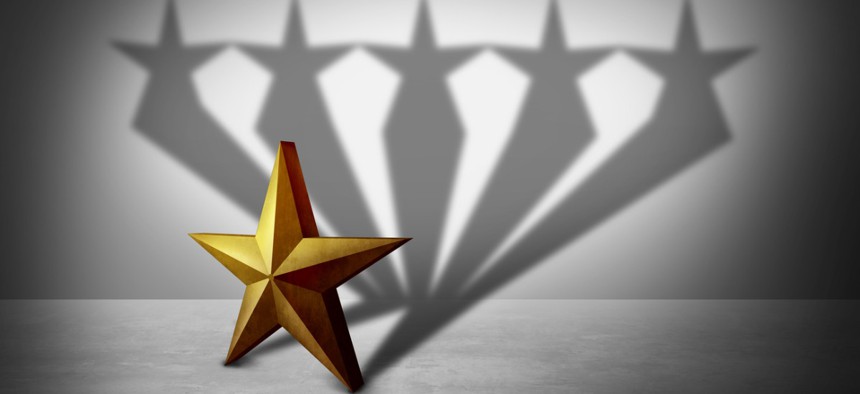 But it's important to remember that the citizen experience is about more than just the latest technology tools.
Digital innovations have brought a renewed focus on improving the citizen experience across the federal government. The timing could not be better: the passage of the $1.9 trillion American Rescue Plan Act on March 11 means that the volume of citizen service delivery efforts will increase exponentially.
Leaders at agencies like the General Services Administration, Veterans Affairs Department, Education's Federal Student Aid, IRS and the Social Security Administration have already begun dedicating new resources to improving the citizen journey by launching online engagement channels that include mobile apps, web chat and redesigned websites that feature omnichannel integration and artificial intelligence technologies to help citizens access information and resolve issues quickly.
These advances are changing the ways citizens interact with their government, but it's important to remember that the citizen experience is about more than just the latest technology tools. Forrester's latest U.S. Federal Customer Experience Index shows that the average CX index score rose slightly to a new high in 2020, but that overall, federal CX is not strong. 
At its core, government services are focused on meeting the needs of citizens. Even as the government's technical capabilities to deliver these services improve, it is imperative to offer the option to speak with an empathetic person who can determine how to best address their need. In fact, we've found in our own contact centers that close to two-thirds of citizens want to speak with a live representative when they have complex issues. And, sometimes their problem requires more than an app or a website to resolve it. This is why it's even more important to ensure that digital, self-service options and live representatives are well-connected experiences with seamless hand-offs between them.  
There are times when a citizen's issues are complex and sensitive, requiring empathy, careful attention and action. That's why the ability to talk with a person remains essential. In times like the present, technology solutions can expedite citizens' ability to get answers via self-service options on a government website, chatbot assistance guiding them to knowledge and self-help options, and digital signatures to expedite applications, for example.  
Fundamental to providing great customer service are the human interactions that enable us to understand citizens' needs and guide them to proper solutions and services to help them make decisions and address their needs. It's also extremely important that the transitions between the self-service tools and live representatives are smooth and seamless, and technologies enable representatives to see the citizen journey they've taken to find the information they need. 
In times of crisis, the need to solve complex and life-changing problems (e.g., financial needs, health information and decision making, emergencies/disaster relief ), citizens' ability to access self-service solutions may be impacted due to a lack of power or phone lines, they may be displaced without access to a computer, or any other number of unforeseen and traumatic circumstances. This means that their ability to speak with a person over the phone might be their lifeline—the best and only path to emergency resources and help. And, even when all technology solutions are available, sometimes they just need a personal connection from someone who can empathize with their situation, help solve problems and navigate government resources and services available to them.  
Today's government contact centers help millions of citizens in their times of need—whether its assisting disaster survivors with filing claims or meeting a deadline for Medicare, tax season or student aid enrollment. For several years, research has shown that citizens are increasingly engaging with government agencies via digital channels, which provide simple and efficient experiences to them, and results in more effective mission-critical services delivered by the agency. For the others, research has also shown that almost 60% of people prefer speaking with someone because their issue is too complex to be resolved through automated or self-service solutions.  
Innovative technology is incredibly valuable and can help simplify and expedite citizen interactions and improve the efficiency of service delivery. At the same time, we can't forget the human factor and that technology must be augmented by human engagement. We must remember that government serves the people, and since people have unique needs, offering effective self-service solutions and the ability to get help from a person are important in implementing omnichannel, well-connected citizen service that ultimately delivers a better experience.
MaryAnn Monroe is senior director of customer engagement solutions and services at Maximus Federal.