How Government Agencies Can Use Tech to Safely Get Back to Their Workplaces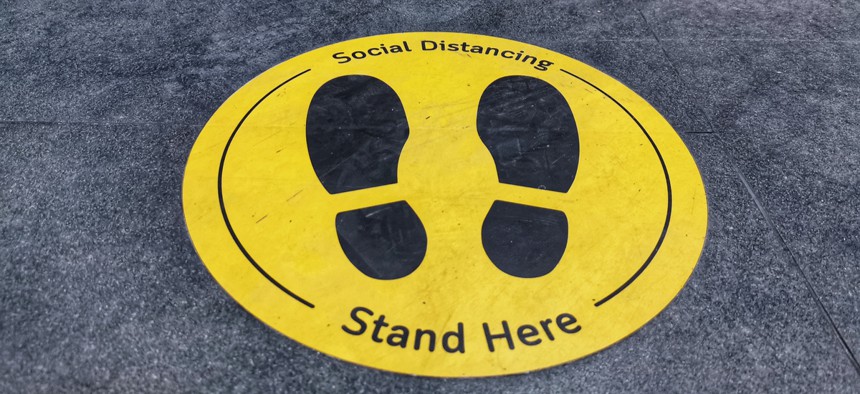 Now is the time to prioritize collaboration between the IT, physical security and human resources teams.
Government agencies that provide essential services to our citizens employ huge numbers of workers across the U.S. In this pandemic era, this presents a major challenge to balance productivity, access to services and ensure health safety. As of August, nearly 80% of federal employees who have been working remotely said they wouldn't feel comfortable if asked to return to their normal worksite. Since then, the Social Security Administration committed to extended telework, while the Environmental Protection Agency's expansion to resume reopening was met with criticism from unions. There is not one standard approach, and government agencies are making decisions often in silos, figuring out their respective response to recovery and reopening in their own unique way. 
Preparing for the road ahead will require the following core principles.
Prep for the Core Risk Factors
George Anderson, director of security at the World Trade Center for The Port Authority of New York & New Jersey, recently discussed how some of the pressing concerns once employees return to the workplace are fairly straight forward. While the organization is continuing its focus on counter terrorism and crime control, its operations team is focused on readying spaces for employees and patrons with signage on social distancing, mask wearing and sanitization at high-touch locations. Initially, there was a high amount of uncertainty on the effectiveness of these measures, but it's now known that those three-factors play a significant role in mitigating health and safety risks, while keeping physical security strongly in focus.
In an effort to combat these core risk factors, numerous technologies can be used. Facial recognition can be used to take the place of badges, PIN codes/keypads and other high-touch actions for gaining access in and out of a building or for certain locations within it. Recently the National Institute of Standards and Technology analyzed how well nearly 100 facial recognition systems are faring responding to the pandemic. While not perfect, the algorithms are learning fast and eventually the accuracy of say, identification while wearing a mask can get reliable enough for agency deployments. For now, start with replacing traditional ID cards and PINs with touchless alternatives like those recommended by the Homeland Security and Education departments.
Clear the Barriers for IT and Physical Security Collaboration 
While it is not feasible for all departments within a government agency to coordinate closely, above all else now is the time to prioritize collaboration between the IT and physical security teams, and with even stronger involvement of human resources. Foster interagency coordination to establish commonality between platforms and services being used, and ensure that cyber-physical security integration is robust as required for a workforce likely to vacillate between at-home and in-office work for the foreseeable future. 
Outside of government agencies, big four firm KPMG offers an interesting case study for a closer look on how to facilitate communication across departments, in order to build its own tech platform to manage workers coming back into the office. Designed by project leads from different teams—including government—it relies on a tech-enabled and data-driven assessment of pandemic related issues for both the community and individuals. 
None of this is easy during this challenging time. Budgets, regulations, politics and old norms and anxiety are all at play. However, given that government agencies represent one of the biggest workforces across the country it is the opportune time to chart the course for changes in technology infrastructure and organizational readiness and collaboration. Government can innovate and take on a leadership role to drive the country forward. 
Will Wise is group vice president of ISC Security Events for Reed Exhibitions.