Multicloud Only Works if the Pentagon Starts Looking at It Holistically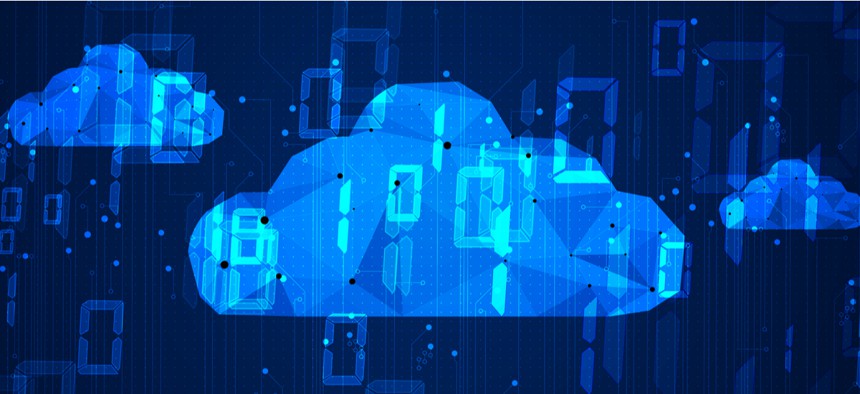 The federal government continues to embrace automation and innovative forms of technology but the fact still remains that agencies are lingering behind their private-sector counterparts in the race to achieving a digital future. One of the biggest roadblocks is that government, specifically the Defense Department, doesn't view cloud and on-premise as one cohesive IT center. Instead, it has dedicated geographically dispersed teams focusing on the cloud and on-premise environments. 
If Defense shifts its focus to view the combination of disparate public, private and hybrid clouds as one heterogeneous cloud, it can finally unlock the benefits of a multicloud framework and provide a holistic view of their entire operation.  
Administration priorities, such as the Cloud Smart strategy and Report to the President on Federal IT Modernization, were the catalysts for agencies like Defense to dedicate time and resources to modernizing its IT through cloud. Since then, Defense evolved its focus from simply catching up to private sector to instead leveraging IT to meet its unique mission goals. 
Defense operates on legacy systems that are no longer being serviced by the vendors from which they were initially purchased. This presents challenges for the department, which budgeted $283.5 billion for fiscal 2019 operation and management spending because the systems drive up these maintenance costs and ultimately increase the vulnerability of our government's IT infrastructure. Equally important, these older systems are traditionally circuit-based and lack the features, functionality and scalability that the newer IP-based systems offer. 
To move past these hinderances, Defense has aligned with the Cloud Smart strategy and turned to multicloud environments as a solution that enables a smoother and more appropriate transition to the cloud versus a one-size-fits-all approach that came with the previous Cloud First approach. Cloud First didn't work because it went against industry best practices and prevented the federal government from maximizing efficiency as they modernize IT.
The larger opportunity from a cohesive multicloud strategy is the ability to take full advantage of IP operating environments. Defense is building on top of an open and evolvable software-defined networking platform that can operate across private, hybrid and public cloud environments at scale. These capabilities give IT managers greater consolidated control of their entire IT enterprise, while at the same time, simplifying operational tasks. They provide greater flexibility to agency program teams to provide more agile and responsive service.
By utilizing multicloud, Defense can move past the lag of legacy systems and begin replacing with new innovative technology. A holistic approach that doesn't put all activities on the cloud allows for an easy, cost-effective transition into the 21st century. 
Greg Bourdelais is senior director of Defense for Juniper Networks.