The New Rules of Cybersecurity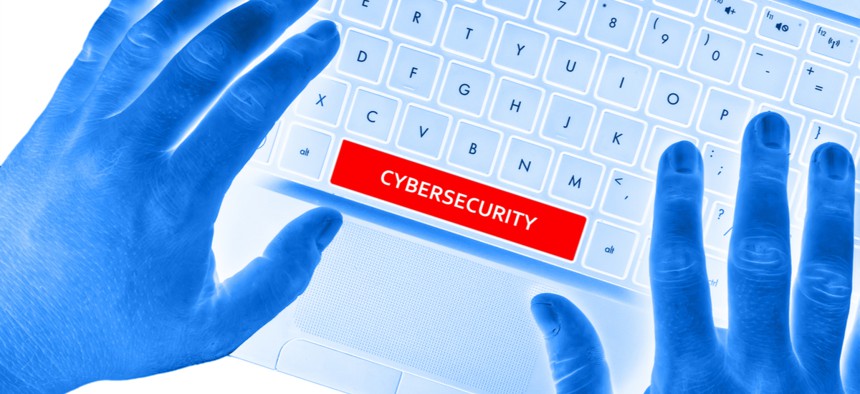 Now is the time for companies to take a fresh approach to protect their data.
At this very moment someone, somewhere in the world may be plotting to hack into an organization's critical network infrastructure. Creativity, time and investment are never in short supply when determined attackers are intent on gaining access to networks. It's created an environment whereby solutions to prevent attacks are being developed just after new hacking tactics are deployed. To solve this divergence, we need to focus on "cyber at machine speed"—implementing new tools simultaneously with or even before hackers.  
In short, getting the basics right is no longer enough. Adversaries now have the tools, the motivation and certainly the persistence to overcome current standards and compliance protocols.
Simply put, adequacy is no longer adequate.
Companies that collect, store and leverage valuable and sensitive data are increasingly vulnerable to attack in a threatening cybersecurity landscape. In 2015 alone, nation-state actors purportedly targeted several major health care companies. Out of thousands of breaches, just 10 exposed the health records for 112 million U.S. customers, with Premera Blue Cross, Anthem, CareFirst BlueCross BlueShield, UCLA Health System and Excellus BlueCross BlueShield among the victims.
Now is the time for companies to take a fresh approach to protect their data in the face of these dangers and in the spirit of readiness. We're urging organizations to shift beyond standard preparation procedures and monitoring—from a reactive, compliance mindset to a focus on developing a culture that promotes a proactive active defense posture.
Organizations, large and small, can benefit from active defense by implementing five new rules of cybersecurity:
Master the basics of cyber hygiene and take stock of your level of risk, prioritizing vulnerabilities. No one can fix every problem; identify those critical systems and processes to address first.
Break down your organizational silos and stop hoarding data. Share intel freely and generously to uncover breaches before they balloon. Equally important is the need to promote steady communication and collaboration among key parties.
Automate and orchestrate workflows. Help your existing cyber team break free of chasing down every alert; automate incident response where and when it's appropriate. Some organizations identify and manage as many as 17,000 malware alerts every week.
Implement cyber wargaming. Having led over 2,000 wargaming exercises for clients, Booz Allen finds that just like the best sports teams, people don't become great when they walk on the field; they've spent hours preparing. Your team should be doing the same.
Deploy "red teams" to test your defenses and find the unknown. Red teams are expert cyber professionals who think like malicious hackers and can uncover hidden vulnerabilities within your network. As they say, keep your friends close, but your enemies (and their methods) closer.
More than anything, active defense means not being satisfied with checking a box. Rather, it means a relentless focus on sharpening cyber talent skills, searching out holes in your cyber defense, and applying automation and artificial intelligence to stay ahead of threats. The benefits of doing so are tangible. For example, integrating artificial intelligence into your infrastructure, complete with analytics engineered to detect anomalies, delivers improved outcomes with every hunt. This is at the heart of cyber machine speed.
Compliance is often a static, passive activity aimed at survival. Active defense, on the other hand, requires a fusion of intelligence across the enterprise to build an adaptive system that embodies resilience. And that's the key to thriving. The rationale for this shift is simple: It represents a leap in our approach to cybersecurity.
Above all—and this is essential—organizations must adopt a stance of relentless preparation. A robust cyber defense is not an end state that we attain, it is a goal that should constantly be pursued.
Only if you take these actions and precautions can organizations make it costlier for adversaries to attack—and less rewarding to succeed. Indeed, only then can your company expect to stop most attacks in the first place, as well as remain poised to manage even the worst scenarios.
Brad Stone is a vice president in Booz Allen Hamilton's cyber practice.