3 Ways to Use Data to Fight Terrorism and Money Laundering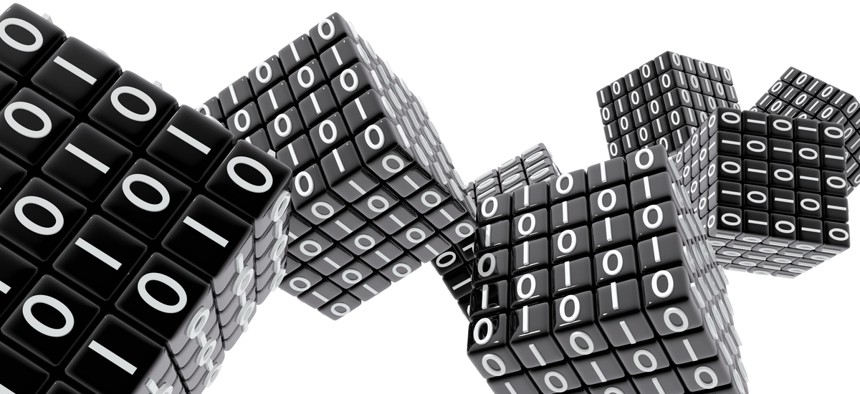 Cognitive search and analytics technologies are all about accessing the right information at the right time.
The increased severity of domestic security breaches due to terrorist threats and cyber crime poses a strategic challenge for federal and state security services. The strengthening of human resources, now widely deployed around the world, is not enough to meet the challenge alone. Increasing efficiency and speed, controlling the means of communication used by terrorists, but also, and above all, anticipating the lead-up to such actions, are all challenges that persist.
In this mass information age, the ability to handle big data—huge volumes of structured and unstructured data—is absolutely crucial. Being able to analyze and extract key information in the fight against cybercrime as quickly as possible will revolutionize the work of organizations mobilized in this struggle. To increase efficiency, they must expand the data sources examined and optimize the interoperability between their systems.
Cognitive search and analytics technologies are all about accessing the right information at the right time—for people with the necessary authorization. These tools process big data in near real time to surface patterns and relationships among disparate silos of information. Intelligent data processing combined with machine learning enables computers to learn as they process information to deliver increasingly relevant information. These tools can further the operational efficiency of intelligence services and have the potential to exponentially increase their predictive analysis capacities.
Using these tools to become information-driven can help with the fight against terrorism, money laundering and fraud. Here are a few examples:
Analyzing Text  
Cognitive search and analytics tools enable data to be interpreted and similarities in topics and content to be detected, even across disparate vocabularies. They automate and accelerate the creation of networks mapping people, topics, locations, etc., while helping security services identify criminal activity. Even in the case of "lone wolves," it is possible to draw upon the traces inevitably left on the internet or the dark net to detect behavioral patterns, and thus prevent them moving toward taking action.
Cross Referencing Account, Card Numbers and Fund Transfers
Cognitive search and analytics technologies can also play a role in the fight against money laundering, which is one of the main sources of funding for terrorism. Investigators must accurately identify cyber criminals, drawing upon huge amounts of data in an extremely short period of time. Cognitive technology allows data—in particular, financial data such as account and card numbers or fund transfers—to be automatically cross-referenced in order to identify fraudulent activity.
Sparse information can be precisely detected and combined for "mapping" purposes, tracing the links between suspects and movements of capital. Cognitive search and analytics draw upon this interaction mapping to detect traces of illegal activity and track them back to the perpetrators.
Social Media Monitoring
Monitoring social networks to track organized crime is fundamental to the work of the intelligence services. They use open source intelligence, which includes all the intelligence obtained from public sources of information.
Recent terrorist attacks have shown that responsiveness is the key to effective surveillance. Monitoring social networks, discussion forums, blogs and other digital communication tools is an essential way of detecting radicalizing profiles and gaining real-time insights into potential threats. It allows for identification of behavior posing a threat to domestic security and anticipation of future attacks.
Using advanced technology that is cognitive, proven, and complete is increasingly vital for a modern intelligence service in its fight against terrorism, fraud and money laundering.
Scott Parker is the director of product marketing for Sinequa.