To Lighten Workloads, There's No Better Time to Orchestrate Than Now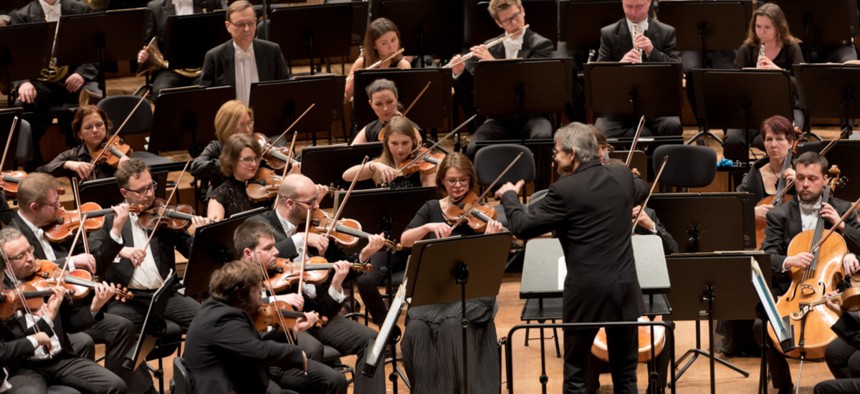 As agencies look to modernize, they can take the opportunity to make sure all their software is working together.
It makes sense: All of your software should work together. And, once implemented, software automation and orchestration can help IT systems work like a dream. But getting started can feel like a nightmare.
Much like a clock or a car, the inner workings of orchestration are far more complicated than the outside lets on. Retroactively building the process into a codified system is daunting, to say the least.
The good news is that as today's federal agencies work to meet modernization requirements, they're also reexamining the bigger picture of their security architecture. This, in turn, creates an opportunity to implement orchestration at the outset of their modernization endeavors. Finding a place for orchestration at the beginning of the funnel creates efficiencies that lighten the workload now and down the road. And here's why.
Funding and Timing
With new modernization requirements come new funds for agencies looking to meet those demands. The Modernizing Government Technology Act, for instance, stands ready to financially assist agencies looking to upgrade their legacy systems. This financial support offers a huge boon to chief information officers, chief information security officers and IT managers working to replace their custom solutions with more agile, enterprise-ready applications that have been tested and deployed in other environments.
Of course, you can't simply rip and replace the many interwoven, often mission-critical facets of your security stack. Attempting a full overhaul very quickly becomes convoluted, complex and altogether unpredictable. One of orchestration's many benefits is that it allows you to update individual systems, leaving certain old legacy systems in place. Orchestration connects and coordinates these pieces, leaving you free to complete a full system upgrade at your leisure.
Human Error
The vast majority of security errors originate with people, not programs. The consequence of these missteps is significant and omnipresent. Perhaps something was overlooked during the configuration process, maybe the equipment used is outdated, or maybe an employee simply can't attend to a certain task quickly enough because they're swamped with other work.
Orchestration reduces the margin of error to almost zero and enables much faster turnaround. When you tie together subsystems in a predictable, consistent manner, you reduce the risk that anything gets dropped in transit. Even if your organization already has a very low error rate, those errors scale with time, especially in larger organizations. In this way, orchestration becomes increasingly valuable the longer it's used, exponentially (and passively) reinforcing your security posture as time goes by.
Greater Innovation
These days, no one should need to replicate procedural tasks day in and day out. It's not only a drain on resources, but it's also damaging to your security posture. When will you have time to make a process better if you're too busy executing on a flawed process? It's a painful paradox, one that most IT professionals are all too familiar with. When we set up chains of automated processes, it empowers these professionals to focus on what they do best: solving problems.
When you change the nature of the job from technician to innovator, you're not only dramatically enhancing the day-to-day roles and contributions of your current team, you're solidifying the value of that role within your organization. Through orchestration, IT professionals can spend more time improving systems instead of putting out fires. Providing time and space for innovation will energize and transform the workplace so much, you'll forget how you ever got things done before orchestration.
Make the Move
Orchestration has arrived. It's not about whether you choose to adopt it, it's about when and how. With modernization requirements looming, we're at a pivot point at which implementing orchestration can be done with relative ease. Take advantage of this opportunity to reduce risk and increase innovation before it disappears.
Greg Kushto is a vice president of sales engineering at Force 3.