5 Trends in Federal Civilian Agency Tech Buying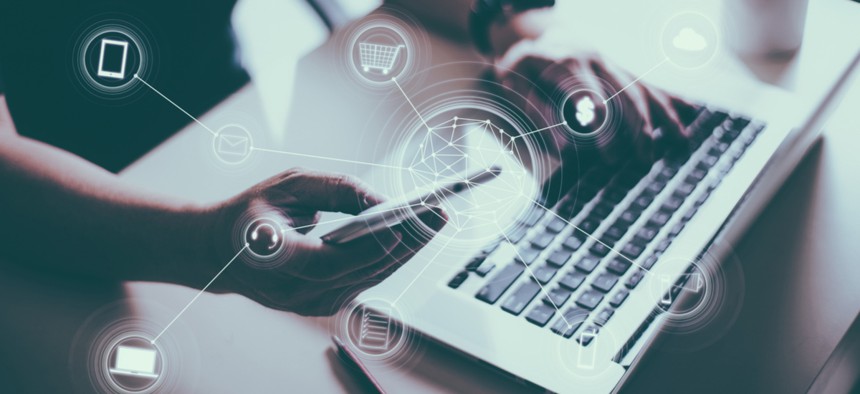 This year is off and running and we can expect federal civilian agencies will be doing more in 2018 to deliver their missions for citizens. It's a vibrant, dynamic market seeking technology capabilities that drive efficiencies and speed the delivery of services.
Here are five technology purchasing trends we expect to become increasingly evident among federal civilian agencies in 2018:
1. Accelerated uptake of commercially available solutions.
Agencies increasingly see the benefits of purchasing technology solutions that have been proven in the commercial marketplace. They are moving away from customized, often proprietary approaches and expressing interest in solutions that are more open, flexible, scalable and cost-efficient.
2. Technology solutions that support business continuity.
The wrath of Mother Nature combined with the ill intent of hackers, often state-sponsored, puts tremendous pressure on federal agencies to keep their technology systems up and running, whether it's Hurricane Harvey or the WannaCry ransomware attack. Agencies will continue to invest in cybersecurity while also ensuring they have redundant and resilient backup systems.
3. Technology modernization initiatives.
Agencies will accelerate their modernization efforts. Those that are spending the lion's share of their technology budgets maintaining older systems desperately want to break the cycle and allocate more capital to innovation. Help is on the way. The Modernizing Government Technology Act of 2017 established working capital funds that agencies can use for this very purpose. In addition, the General Services Administration announced awardees to both the Enterprise Infrastructure Solutions and Alliant 2 programs in 2017. These governmentwide acquisition contracts let federal agencies purchase a wide range of advanced technologies from companies like ours.
4. Expect more public-private partnerships.
Public-private partnerships are getting more attention as effective ways to finance, build and operate systems that address large-scale challenges over long periods of time: 25 to 30 years or longer. Think transportation infrastructure. Or smart cities. Public-private partnerships allow government and the private sector to share the risks and rewards of addressing public works programs.
5. 21st-century networking technologies.
Federal civilian agencies want speed, mobility, agility and scalability from their technology. And they need it to be highly secure. Software-defined networking, where networking functions are virtualized and hardware expenditures are greatly reduced, can help meet these needs for federal agencies. We think we'll see continued uptake of software-defined networking capabilities in 2018. On top of that, we expect agencies will continue to seek mobility, cybersecurity, cloud and internet of things capabilities to help them improve mission delivery.
Rob Dapkiewicz is the vice president of civilian sales at AT&T Public Sector.