Managing Change: The Key to Successful IT Modernization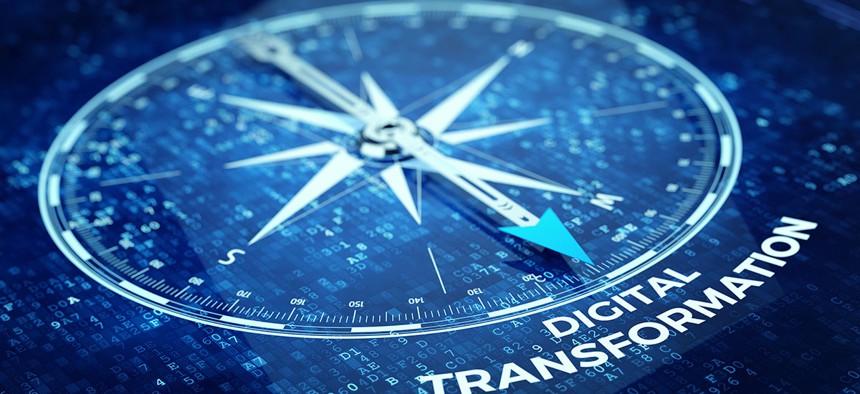 To modernize, chief information officers need to think about how to manage change, not just technology.
John Low is vice president of corporate strategy for Phase One Consulting Group.
The debate about whether IT modernization should be a primary focus of federal chief information officers is over.  The IT modernization mandate is clear and will be a focus of both the administration and Congress. 
Forward-thinking CIOs are developing their IT modernization strategies and road maps. The key to their success almost assuredly will not come down to a technology decision. Instead, it will be based on how savvy they are about the management of change. 
» Get the best federal technology news and ideas delivered right to your inbox. Sign up here.
There are several existing change management approaches, including the John Kotter Leading Change Model, the Prosci ADKAR Model, and the Project Management Institute's Managing Change in Organizations Practical Guide. Any one of these models would be a good starting point as CIOs should adopt formal change management methodologies. However, all leading models need to be adapted specifically to the federal government and IT modernization.  
Here are some considerations for adapting the standard change management models:
Be Clear on the Drivers of IT Modernization 
There are five primary drivers behind the digital revolution: applications cost too much to maintain; legacy IT is vulnerable to cyberattacks; the customer experience can be dramatically improved; stakeholders expect the same level of service and experience they get from top commercial entities; and newer platform-based technologies, such as Salesforce, are available and proven to be successful and secure. 
Demonstrate the Value of Change in Terms Stakeholders Care About 
The above broad drivers need to be placed in the context of internal agency priorities and initiatives. CIOs must address performance improvements and results in terms stakeholders care about (for example, improved mission performance, better productivity, improved decision-making capabilities, or more efficient business processes). These value statements must be tailored to each stakeholder group and communicated via the channels that are most effective to resonate with them.  
Focus on the Customer Experience and Apply Design Thinking Approaches. 
As Tim Brown states in his book, "Change by Design," we now live in an experience economy in which our relationship with the world has changed from the primarily functional to the primarily emotional. That connection must be integrated into how modernization opportunities are discovered, solutioned, and implemented. Narrative approaches and storytelling are typical techniques to help engage the customer in this process.   
Collaboratively Iterate on the Development of the Solution and Deliver Incremental Value
CIOs should focus on applying agile development approaches and getting to Minimal Viable Product. Best practices include building prototypes, establishing demonstration sandboxes, and enabling users to get "hands on" as soon as possible. This will help stakeholders to see progress and have input into the evolution of the product's development.
Communicate Constantly
Assume that if something can be misunderstood it will be. Use social media, transformation-specific websites, special forums, informal outreach, and every possible channel of communication as part of the communication strategy.
Don't Do It Alone
Some CIOs believe that because modernization efforts are driven by a federal mandate or an agency initiative, they will have the support they need for the transformation effort. In fact, these are necessary but insufficient conditions for success. CIOs still must do the hard work of relationship management and alliance building to create a coalition necessary to make change happen. These coalitions usually must be built with a range of participants, including program executives, the CFO, and acquisition officials.
Manage, Measure, and Report
CIOs should identify specific metrics (e.g., customer satisfaction and adoption rates) and actively track progress. CIOs should also stay close to the customer and use formal and informal means to take the pulse of the stakeholders. This is a constant process of monitoring stakeholders' acceptance or resistance and adjusting as necessary. CIOs should ensure that modernization efforts are tied into the broader agency governance processes and they should publish dashboards so that everyone can see progress and be vested in the outcomes in as transparent a way as possible.