Artificial Intelligence Can Make Voice Technology Less Frustrating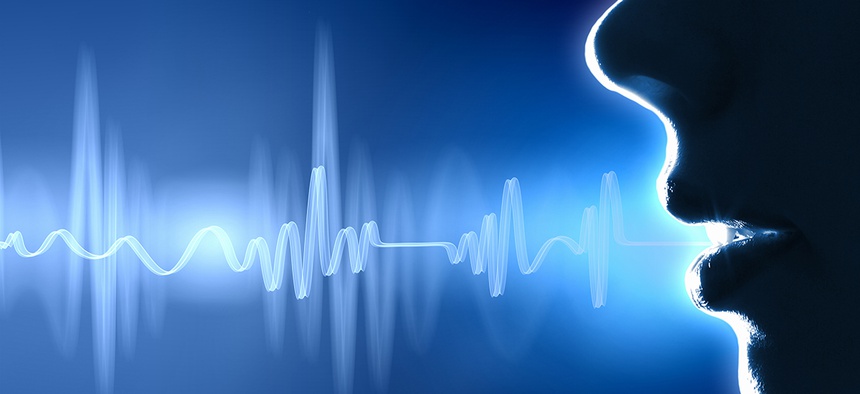 Using AI, a caller can carry on a normal, plain-language conversation with a system that is able to understand the request and help respond to it.
Tom Romeo is general manager of U.S. Federal Services at MAXIMUS.
At a recent event, Chris Liddell, assistant to the president and director of strategic initiatives, spoke about the White House Office of American Innovation's focus on improving federal customer service, with the ultimate goal of providing citizens with "the same experience as they [receive] in the private sector."
As noted by Liddell and other senior officials, modernizing the government's outdated legacy systems will be an important part of this process. But this effort can also include incorporating more AI and machine learning-driven technologies into the systems that directly handle an enormous amount of citizen requests: engagement and contact centers. 
The Citizen Service Challenge
Today, and in the near future, voice is expected to remain the most prominent channel for citizens to interact with the government. Yet, while interactive voice response (IVR) technology has advanced over the years, it still lacks the capabilities necessary to meet citizens' expectations and government demands. Simply put, IVRs have not proven to be a desirable self-service capability and continue to rank as one of the most frustrating aspects of the citizen journey. 
» Get the best federal technology news and ideas delivered right to your inbox. Sign up here.
There's a reason for this disconnect: Legacy speech-enabled IVRs are fundamentally flawed mainly because they are entirely reliant on speech recognition technology (like what is used for Siri or Alexa) to understand what the citizen is asking. So, while new speech recognition technology can better understand much of what is being spoken, the failure rate and capability limitations are still too high and lead to citizens attempting to opt-out for a human call agent. Background noises, accents and simply the way a citizen may ask a question are still problematic for many legacy speech technology tools. They rely heavily on menus and "buckets" to service citizens, creating a long and confusing process which often results in misdirects. They are also challenged with processing complex data and tasks such as name and email capture. And they require a tremendous amount of development and tuning to even become somewhat accurate—a process that takes years, in some cases.
The Opportunity for Artificial Intelligence
New service platforms that leverage artificial intelligence and machine learning can overcome these challenges. Taking the best speech recognition technologies from traditional IVR systems and incorporating human assistance to circumvent its traditional challenges, new systems—called intelligent virtual assistants—are able to use each interaction as an opportunity to continually make the system smarter and more adept. Using AI, a caller can carry on a normal, plain-language conversation with a system that is able to understand the request and help respond to it.
By eliminating complete dependency on one system to understand all language, AI-driven intelligent virtual assistants can deploy and self-tune at a much faster rate than the legacy IVRs. They can also capture and verify complex information like names, addresses and email addresses far better than other speech recognition solutions, improving accuracy rates from 70-80 percent to upward of 95 percent.
Using an intelligent virtual assistant allows users to resolve many more requests within the automated system, reserving conversations with human call agents for more complex, multifaceted issues that require their expertise. Intelligent virtual assistants also reduce the amount of human capital required for assisting routine interactions by providing an easy-to-use self-service platform that delivers a consistent positive citizen experience, leading to dramatically reduced overall citizen engagement center costs and a more favorable government/citizen interaction.
For agencies grappling with tight budgets and increasing citizen expectations, an intelligent virtual assistant can deliver an enormous return on investment while improving accuracy, recognition capabilities and overall user experience. Such platforms have already proven themselves successful at meeting the unique needs of government programs. When one was used by a national insurance provider as a Medicare enrollment solution, 70 percent of callers completed enrollment without the need for a live agent, resulting in a 30 percent savings per enrollment and increasing call capacity by 500,000 within 45 days of deployment.
AI and machine learning aren't just for drones and bots. As agency leaders seek to continually improve federal customer experience, these technologies can be part of a modernization effort that delivers tangible outcomes to both government and citizens.