How to Unleash Federal IT Workers as Change-Makers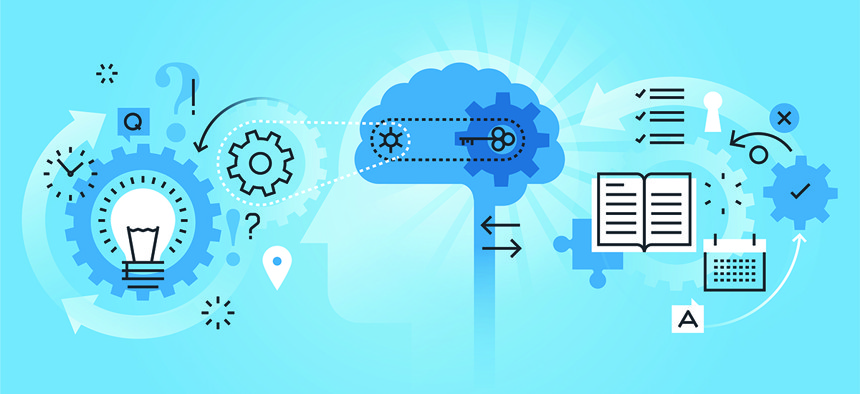 Jason Parry is the vice president of client solutions for Force 3.
The public-sector workforce has always been plagued by stereotypes. To the layman, "government job" calls to mind images of a middle-aged bureaucrat, punching a timecard and trudging through antiquated technologies much as he always has done and much as he always will.
In reality, however, federal agencies recognize the need to embrace innovation in their field to achieve their overall mission. But the roadblocks to doing so are plenty and deeply embedded in federal agency management.  
» Get the best federal technology news and ideas delivered right to your inbox. Sign up here.
Too often, as decision-makers watch current technologies fade into obsolescence their knee-jerk reaction is to jump straight to a technology refresh and most lauded update. This at times is done without a full understanding of the problem or the new technology being introduced. Better alternatives do exist. Innovation, after all, doesn't always stem from new technology: it happens on the human side too, with a thoughtful and well-trained workforce.
Invest in Your Employees
It may be cliché to say information technology evolves faster than most consumers can keep pace with, but for IT workers in the public space, the implications of this are far-reaching. This makes it critical agencies are well-educated on new tech. Oftentimes, agencies tend to ignore the need for this education. Agencies should consider employee development anytime new technology will be introduced.
Smart workers are evergreen. With more time to deeply explore the possibilities of technology already integrated into their systems, they can become stewards for that technology while focusing on streamlining processes and innovation.
A well-trained staff can more accurately recognize the holes in current resources. They can bring new, desperately needed technologies forward and avoid the pitfalls of purchasing redundant software or hardware with the same capabilities. Armed with an understanding of, and interest in, the IT landscape, employees can take point for agencies struggling to stay ahead of a constantly shifting field.
Attract Top Talent
Engineers problem-shoot—that's how they're wired. They want to be challenged, and they want to get their hands dirty with creating and implementing new, exciting solutions. If their workplace doesn't empower them to apply themselves in new and dynamic ways, they will seek employment elsewhere.
Conversely, agencies whose culture values personal development and consistently present ways for employees to grow will attract hard-working, passionate employees who actually stick around.
Create Innovative Civic Services
Once an agency cultivates a workforce empowered to lead the curve, the results will speak for themselves. IT employees in public service want to improve their community. That's why they sought a public sector job over mission-free, private-sector positions. When they're enabled to be change-makers and given room for personal growth, they can push relentlessly for innovation and in entirely surprising ways.
There's no shortage of opportunities for innovation across the public sphere. From incorporating internet of things technologies to capitalizing on the government's data banks, the possibilities for advancement are ripe and waiting. Public sector IT workers are perfectly positioned to drive change. And when agencies invest in their employees, federal workers can become innovators, driven by a positive mission to improve citizen services and leave a lasting impact on their country.