5 Lessons From a Former Agency Customer Experience Leader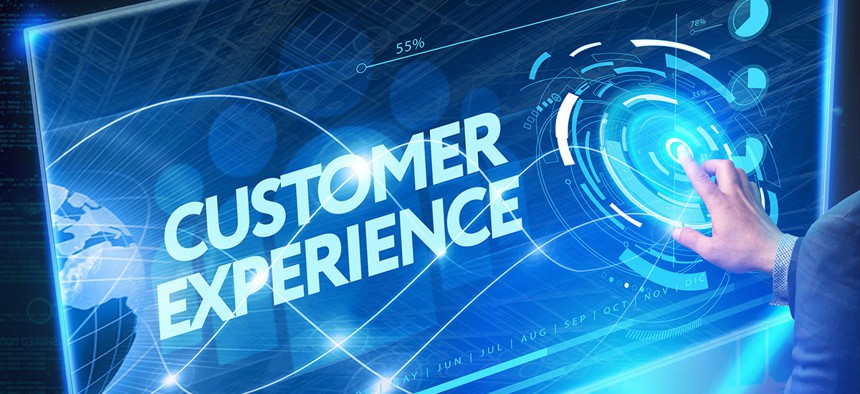 Stephanie Thum is the former vice president of customer experience at the Export-Import Bank of the United States. She is currently practice director, customer experience and analytics, at Capitol Management Consulting Services. Follow her on Twitter: @stephaniethum.
"I understand what you did, but how did you do that?"
I hear this question occasionally when people ask about my past life as the head of customer experience for a federal government agency. For four years, I was the vice president of customer experience at the EXIM Bank, an agency that finances and insures U.S. exports toward the creation of U.S. jobs.
» Get the best federal technology news and ideas delivered right to your inbox. Sign up here.
During my time at EXIM, the bank managed a $107 billion portfolio of transactions. My role was new, and I was part of the agency's senior leadership team. At one point, the bank was, in effect, shut down for several months, causing a stoppage of service to the agency's customers. Interesting times, for sure!
"How?" is a question I really appreciate because, specifically in government, we now have a portfolio of case studies outlining the who, what, why, when and where of multiple agencies' successes and failures toward advancing the concepts and principles of CX as a management discipline.
The how cannot be overlooked, though, because when you're building something new, or doing things in a new way people haven't seen before, no matter what industry you're working in, getting things done is about more than knowing the rules, regulations, procurement protocols, policies and governance practices of your agency. Getting things done takes on a much more human feel.
In that spirit, here's what I learned about how to get the work done.
Knowing your stuff gets you only so far. It's like your mama used to say: "Watch your language!" If you're a CX practitioner, the vernacular you've picked up along the way may sound sexy—journey mapping, ethnographic research, user experience, etc.—but let's be honest: It's sexy only to you. In the trenches, you're going to have to work with people who have never heard those terms before. You'll scare the hell out of them if you geek out on the CX vernacular.
Show more than you tell. In one instance in my past life, two departments weren't communicating with one another, resulting in a slow-down of service to customers. I brought together both groups, brokered a mutual exchange of information, created a communication plan to get the agency back on track with customers, and circled around with everyone involved to let them know how customer wait times were improving as time went on. That course of action eased the tension for everyone involved, including customers. So, sure, you can talk about CX, but showing your colleagues what it looks like in practice will be the action that moves the needle on deepening a customer-centric culture.
It's your job to make people comfortable with you. As a CX leader, you pretty much live your life in others' swim lanes. That can be uncomfortable for everyone, particularly if you're new and not everyone understands why you're there in the first place. It takes take time for people to get comfortable with you. Not everyone will get comfortable at the same time in the same way. For some, it means you're taking them out for a coffee every Tuesday. For others, you will need to help them reach a deadline or goal before they partner with you. You have to be generous with your time, connections and ability. Be willing to do things that build trust.
You have to sell it. "You're always selling something," was a phrase my boss from the Ernst & Young days used to say. No truer words were ever spoken. When you're leading any type of organizational change, especially the type of change a CX leader is tasked to bring to an organization, you'll need to build a case for what needs to be done. You'll have to collect data, staff input and customer anecdotes. You'll have to articulate your case—sometimes in several different ways, over and over—to many different people. The good news is, those you're "selling to" want to do right by customers just as much as you do. That's a great place to start the discussion.
The hardest: patience and tenacity. While everyone can agree doing right by customers is the mutual goal, the programs and projects you're working on can take a very long time to build to maturity. Let's go back to the selling analogy above. Every good salesperson knows you rarely get a "yes" on a first "sales" attempt. It's the same when you're working with colleagues to build certain CX-oriented programs. Keep connecting with people. Be part of the solution. Keep listening. Keep respecting people. If at first you don't succeed, try again. Some programs take years to unfold. You just have to be ready to advance when the time and circumstances are right.