3 Government Tech Trends to Watch in 2016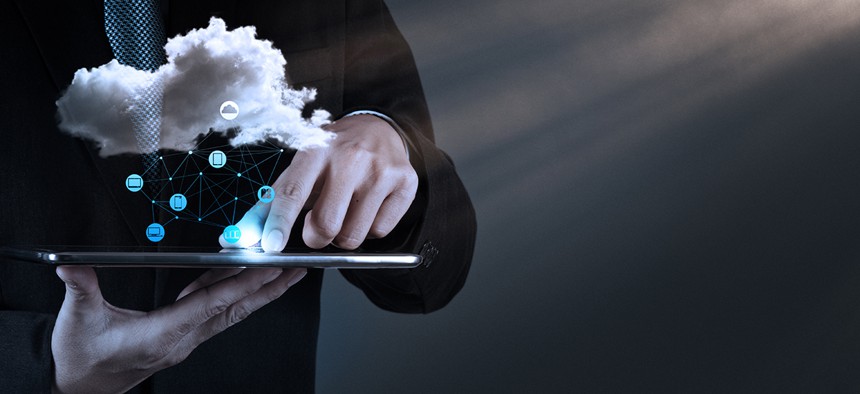 David Brinkman is president and CEO of AssureSign, an electronic signature software provider for enterprises and small business. As a veteran technology entrepreneur, David co-founded Third Party Verification, Inc., now a part of AssureSign. David also serves as an active board member of the Electronic Signature and Records Association.  
The public sector serves a population more technologically savvy and advanced than ever before. The use of mobile phones, acceleration of social media and overall speed at which technology continues to evolve have set the bar high for local and federal governments to keep up with these changes.
Couple this with a strong legislative environment that continues to introduce new programs and services that require 21st-century technology, and we can see a clear transformation on the horizon in the way governments operate on a fundamental level.
It has been three years since the federal government issued the Digital Government Strategy, which put smart, secure and affordable technology at the forefront of moving toward a more digital, data-centric government. Still, government entities, both federal and local, are just now beginning to see the value in making public services more accessible in the cloud and via mobile devices.
Gartner's digital government maturity model calls it the "managed" level, where jurisdiction has finally recognized the importance of digital data. This kind of "digitization" takes years to fully implement, because of budget constraints and the protracted procurement process that often hinders the federal government.
Another year of implementation is still required for the public sector to assess the success or failure of such technological changes. This is why local and federal government entities are just now starting to reap the benefits of implementing a digital government strategy.
In addition, legislation under the U.S. Patriot Act and Government Paper Elimination Act, as well as recent programs such as the Affordable Healthcare Act, have legalized electronic signature applications and made the use of digital document management systems not only available, but a requirement in some cases.
Such legislation has paved the way to evolve dated government practices into 21st-century processes, where the paperless office and hybrid cloud services are now the most effective ways to serve today's citizens. 
The sheer size and scope of ongoing government projects -- from subway systems, airports and underground highways, to the digitization of health care, both local and federal, and the internal revenue service -- create an even greater need to re-vamp an antiquated infrastructure and keep moving towards a more digital government. That's very good news, considering the findings of a 2014 Brookings Institute study found that government IT systems are still running on software built more than 50 years ago!
Greater efficiency is critical for the future of public service management -- as are factors that support affordability, usability and security. The federal government spent $75.6 billion on IT projects in 2015, according to the same Brookings Institution study. This number is expected to increase by 2 billion in 2016, according to the Office of Management and Budget, which means the public sector has more resources than ever to move the digital government strategy forward.
As we ring in 2016, we will see a significant acceleration within three key technologies as the public sector fundamentally transforms its services to meet the needs of 21st-century population.  
1. The Use of Public Cloud Technology
Cloud technology will continue to evolve in 2016, as government entities seek to find more efficient, affordable and secure ways to make public services available to citizens. The Federal Cloud Computing Strategy, implemented in 2011, required federal agencies to consider using cloud-based technology -- and it is just now beginning to reap positive results among larger state entities.
In fact, the public sector has not only experienced more efficiency, but it's also starting to trust the security and reliability of storing sensitive information in the cloud. Government entities can have total control of data, but also have the ability to share this data with the public via hybrid cloud technology.
Federal adoption is paving the way for smaller, more resource-stretched local governments to follow suit. In 2016, we should take note of public sector services that leverage more hybrid cloud technology in order to allocate IT resources and expensive enterprise software that's already been purchased. Reducing costs and speeding up deployment and procurement will drive this trend.
As government entities seek to share enterprise resources, greater integration in the cloud will also be key. Developing internal cloud infrastructure will cease as governments now see the value in leveraging commercial government cloud technology from providers like Microsoft and IBM.
2. Mobile Engagement   
It should come as no surprise that individuals are using multiple devices to accomplish a single task and smartphones and iPad devices have officially outpaced the use of laptops, according to comScore. But the government has been much slower to follow suit. In 2016, engaging with citizens via mobile will continue to evolve as mobility remains top of mind for public services of all kinds, from transportation to tax reporting and localized health care.
In light of this, we can expect government entities to test the waters with engaging citizens via mobile. Whether it's making public services and data available on multiple channels or communicating with citizens via online chat, text message or forums, the public sector knows that to put the needs of tax-paying citizens first, it must start making services and communication available via multiple devices and channels.
A trend for governments to start leveraging their own platforms as "services" to reach the public should also be watched in 2016. Local governments will make use of their existing infrastructure by allowing public access to services, for example, filing and e-signing documents for health care programs, as well as public data, more available to local citizens.
3. Apps and Services Architecture
Government entities are finally experiencing value in leveraging technologies that automate daily business processes, such as document management, customer service communication and financial transactions. Yet, agility, integration and flexible deployment are dictating the way in which these processes are used, accessed and implemented.
As previously discussed, more resource-stretched government entities will seek to leverage already-purchased enterprise software and, as the public sector works toward one common goal of digitization, integration will continue to be of upmost importance.
A key way in which government entities can share software and applications and integrate services will be through developing microsite architecture, because this kind of architecture is scalable and can distribute and deliver software and applications via hybrid cloud and on-premise. Gartner's top 10 strategic technologies report covers this in great detail.
Making public sector services easily available, while minimizing cost and complexity, has been an ongoing challenge for government entities, even with the constant introduction of new legislation to spur this forward. The public sector is only just now starting to reap the benefits of efficiency and security by moving toward a more digital practice.
The ever-growing digital needs of today's citizens, combined with the constant flow of new and bigger government projects makes the need to progress in this initiative more important than ever before. As such, we can expect a rapid increase in certain technologies as the public sector fundamentally transforms its services to meet the needs of a 21st-century population.
(Image via everything possible/Shutterstock.com)