White House Must Weigh In on Kimmel-China Controversy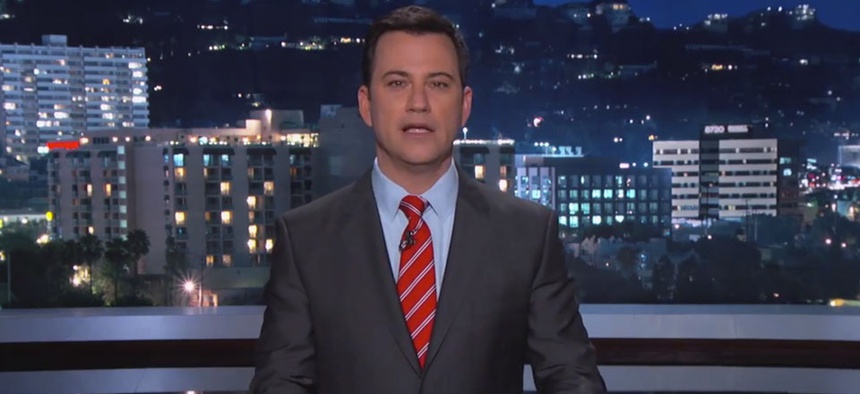 During more than two years of inviting citizen petitions through its We the People webpage, the White House has had to answer calls for secession, demands for a U.S. Death Star and countless petitions about animal mistreatment.
Now, it will have to weigh in on another societal scourge: comedian and talk show host Jimmy Kimmel.
A petition filed Oct. 19 asked the White House to investigate and cancel Kimmel's show following a segment in which Kimmel asked a roundtable of children how the U.S. should handle its massive and growing debt to  China and one of the children suggested killing all Chinese people.
The petition calls this "the same rhetoric used in Nazi Germany against Jewish people." The petition crossed the 100,000 signature threshold for an official response from the White House just under the one month deadline.
Kimmel earlier apologized for anger caused by the segment, saying he thought it was obvious from the segment that he did not support the child's solution.
While the White House does control the Federal Communications Commission it does not have the power to cancel individual TV programs.
Another child on the Kimmel segment suggested building a wall to keep the Chinese from reaching the U.S. to collect on their debt. Kimmel quipped that the idea of building a great wall in China was absurd.