DOJ Launches Disruptive Technology Strike Force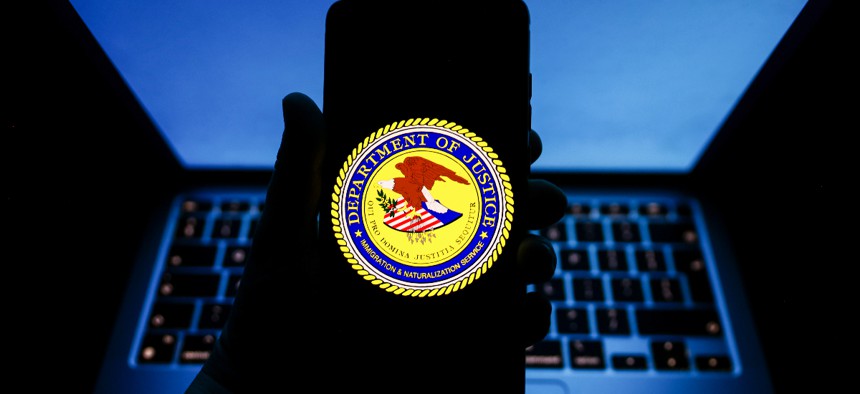 The Justice Department's endeavor is aimed at preventing threats from adversaries using the next generation of military and national security technology against the U.S. and its allies.
The Justice Department is launching a new Disruptive Technology Strike Force to address potential future national security threats, according to an announcement on Thursday.
The force will consist of "top experts to attack tomorrow's national security threats today," Deputy Attorney General Lisa Monaco said.
She outlined several threats, including nation-state sponsored cyber attacks, data weaponization and autocratic governments' use and abuse of disruptive technologies. Monaco defined disruptive technology as "innovations fueling the next generation of military and national security capabilities."
According to Monaco, the U.S. will "use intelligence and data analytics to target illicit actors, enhance public-private partnerships to harden supply chains and identify early warning of threats to our critical assets, like semiconductors." The U.S. is working to address elements of the semiconductor challenges through the CHIPS and Science Act, which passed last year to restore American manufacturing of semiconductors, in part because of national security concerns. 
"Our goal is simple but essential—to strike back against adversaries trying to siphon our best technologies," Monaco said.
She noted that the U.S. must work with allies like the United Kingdom to protect their technologies from adversaries that would use the technology against them. 
According to Monaco, the DOJ is utilizing its tools to address nation-states that would exploit technology to undermine U.S. alliances, national security and laws. 
For example, the agency is working to fight cybercrime, combat sanction evasion and update regulatory tools in response to threatening foreign investments. She pointed to the DOJ's Committee on Foreign Investment in the U.S., which the agency is using to strengthen its focus on transactions that threaten data security, cybersecurity and supply chains from obtaining U.S. assets—like data, software and algorithms—and technology. The DOJ is also screening foreign investments that could be used to gain sensitive technologies and pose a national security threat. 
Monaco noted that, as an example, China's laws effectively mean that Chinese companies collecting personal data are providing it to the Chinese government. 
"The ability to weaponize data will only advance over time, as artificial intelligence and algorithms enable the use of large datasets in increasingly sophisticated ways," Monaco said. "The data obtained today could be used in new and frightening ways tomorrow."