Capella Space Creates New Government-Focused Subsidiary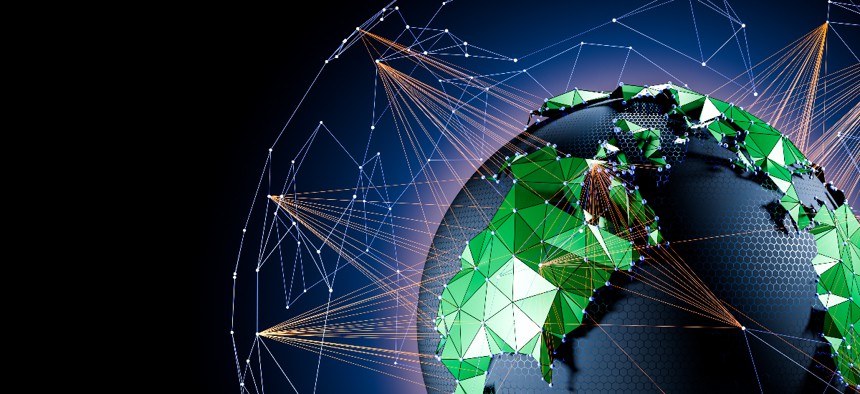 Space tech company Capella Space established wholly-owned subsidiary Capella Federal to better serve its government customers, according to an announcement on Tuesday.
Capella Federal will provide more specialized access to its Synthetic Aperture Radar—or SAR—satellite imagery, with modifications to satisfy the security and clearance needs of government, defense and intelligence customers at a larger scale, the announcement stated. 
"Since the inception of Capella Space, and especially in the wake of the ongoing Ukraine crisis, we've seen significant demand from our U.S. government customers to utilize Capella's SAR capabilities," Payam Banazadeh, Capella Space CEO & founder, said. "Capella Federal will allow for that continued support and will provide some of our most valued customers with the necessary tools to make critical, potentially life-saving decisions."
Capella Space has already worked with several government agencies, such as the National Reconnaissance Office, National Geospatial-Intelligence Agency, U.S. Air Force, U.S. Navy, and U.S. Space Force. The new subsidiary will allow the company to further expand this work. 
Eric Traupe—a retired United States Marine infantry officer and former assistant director of the Central Intelligence Agency for the Near East—will serve as president of Capella Federal. . 
"Over the course of my career, I've experienced firsthand the importance of having access to secure, reliable and timely earth observation data," Traupe said.
Traupe joins Vice President and General Manager Amy Hopkins, who has been overseeing Capella's work since 2021. Additionally, Clayton Hutmacher—who previously was the director of operations in the U.S. Special Operation Command—will serve as chairman of the Capella Federal Board Directors and serve as a member of the Capella Space Government Board. Capella Space will also expand its Government Advisory Board with several new members.