DHS Wants Tech to Scan Your Face as You Drive to Mexico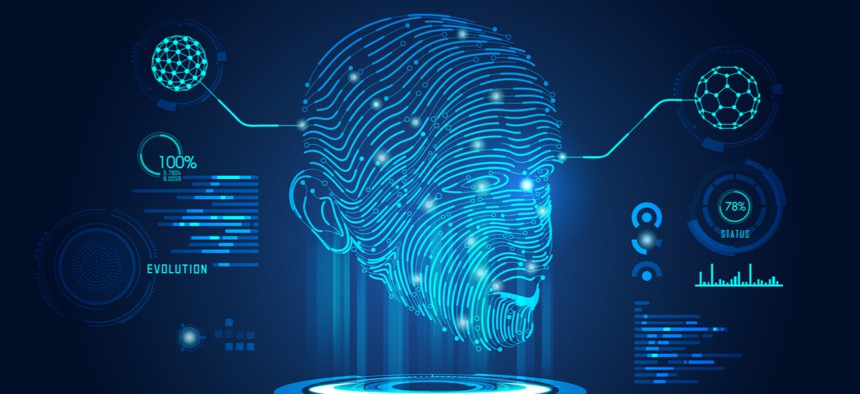 The department is opting for a faster procurement option for the technology.
The Homeland Security Department wants technology that can passively scan the faces of foreign nationals crossing the U.S. border by car, ensuring that the individuals who enter the country are the same ones who leave it.
DHS' Silicon Valley outpost is hosting an industry day Nov. 14 to solicit solutions that would let Customs and Border Protection scan people's faces, even if they're wearing sunglasses, hats or are looking away from the camera, without requiring them to slow down or exit the car.
DHS has been dinged on its biometric exit program before. Its overstay reports, which records who has overstayed their visa, are often incomplete, according to the Government Accountability Office, potentially causing "significant homeland security risks."
» Get the best federal technology news and ideas delivered right to your inbox. Sign up here.
The department's Science and Technology Directorate is using Other Transaction Solicitations, a category of contracts designed to be awarded within weeks of the solicitation, and often for smaller contracts worth a few hundred thousand dollars.
The solicitation specifically seeks technology that can improve the infrastructure at land-based ports of entry, though DHS has various other programs dedicated to improving biometric exit-tracking at air and seaports. Those border checkpoints often experience snow or intense heat, which creates additional infrastructural challenges, according to the solicitation.
DHS also wants a solution that would anonymize the data if it happens to scan the face of a citizen exiting the country. DHS is required to use biometrics to verify the arrival and departure of most foreign nationals. Diplomats, children under 14 and adults over 79 are excluded. 
The directorate anticipates making awards for $50,000 to $200,000 for up to four phases, ranging from proof of concept, prototype, a complex test and a full-fledged pilot.
Editor's note: This article was updated to include who is exempt from the Homeland Security Department's entry/exit biometric program.