Adopting Agile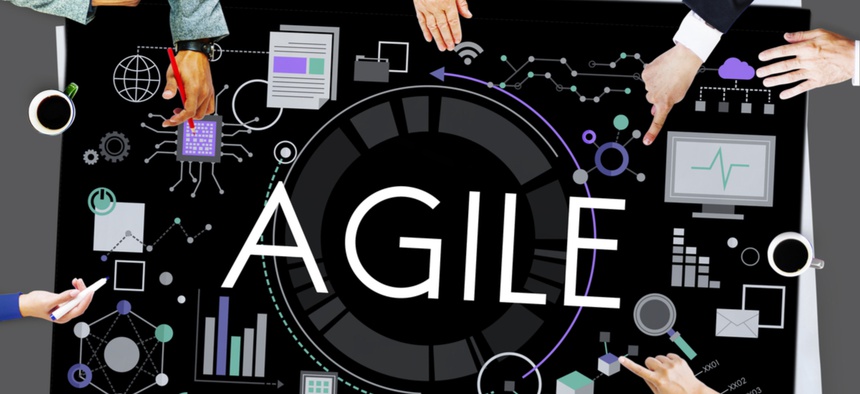 Change is hard, especially for an organization as large as the federal government. But some agencies are turning away from the way government knows to buy technology—through traditional waterfall development—to an iterative, incremental agile methodology.
The private sector has been honing agile techniques for years, but the method is still relatively new to the federal sector. Instead of mapping out all the requirement for a project in advance, a team builds a product, gets feedback, adjusts and repeats. An agile process allows for steady progress and course correction.
"It acknowledges the basic reality that technology has gotten too complex to plan it all in advance," Rob Cook, GSA deputy commissioner and director of the agency's Technology Transformation Service, told the DATA Act Summit audience in Washington in June. And this year, the federal government saw the fruits of its first governmentwide agile project for the implementation of the Digital Accountability and Transparency Act—a law that transformed how agencies report their financial information.
Agile in government also had a setback. The Homeland Security Department canceled the Flexible Agile Support for the Homeland contract after being plagued by protests and perhaps going too big too soon.
But other agencies, like the Transportation Security Administration, plan to use agile development to update legacy applications. And industry is preparing to support additional agile projects, including creating training programs, to help federal agencies get more comfortable with the development process.