Meet the Satellite in Space that Maps and Predicts Lightning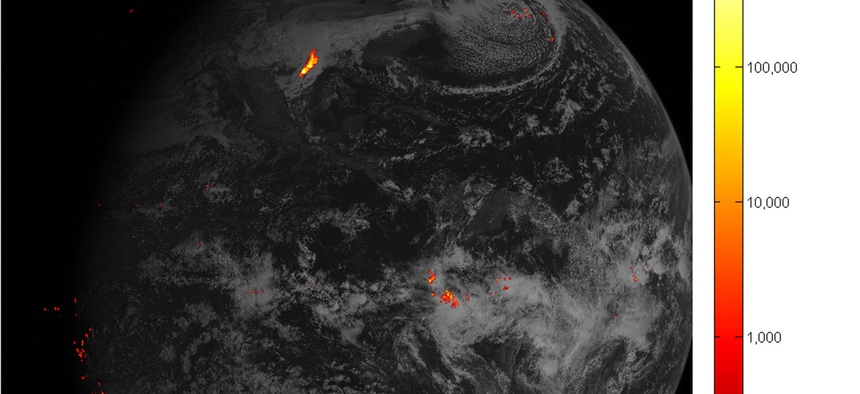 As the National Oceanic and Atmospheric Administration's next-generation geostationary satellite inches closer to coming fully online, it's producing some pretty cool pictures as it tests out its new instrumentation.
On Tuesday, NOAA released images from the first-of-its-kind Geostationary Lightning Mapper aboard the Geostationary Operational Environmental Satellite, which launched in November . The lightning mapper will map the frequency, location and strength of lightning strikes across the Western Hemisphere, working in congruence with weather stations on the ground to identify when storms are about to intensify.
» Get the best federal technology news and ideas delivered right to your inbox. Sign up here.
"Rapid increases of lightning are a signal that a storm is strengthening quickly and could produce severe weather," according to NOAA.
Data from the lightning mapper will be combined with a huge amount of other information GOES-R collects to help scientists anticipate flooding and identify likely areas where lightning could spark wildfires.
Even as various instruments come online, NOAA officials say GOES-R remains in the "test/validation phase." It is expected to become operational this November.