New Competition Seeks Robots That Can Handle a To-Do List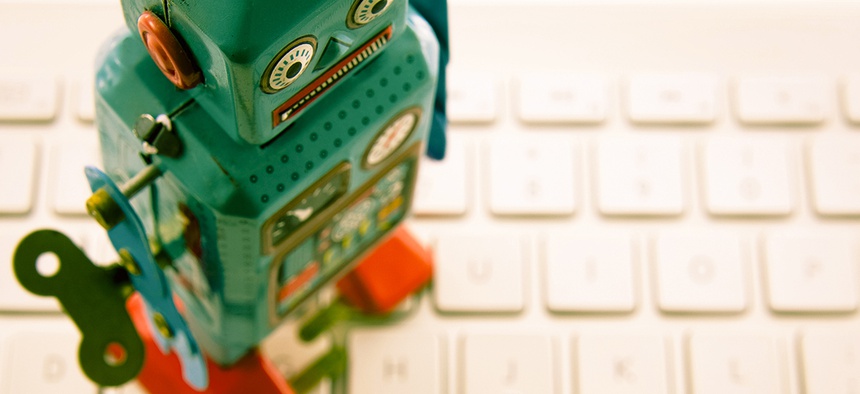 NIST is looking for a way to evaluate a robot's agility before it gets deployed on a factory floor.
Robots would be much more useful if they were easily re-configurable for new tasks, a federal research group thinks.
The National Institute of Standards and Technology is designing a competition that would help manufacturers determine which robots are good at switching gears before they deploy them on the factory floor, according to a posting on FedBizOpps.
For the past couple of years, NIST has been studying how robots are used in manufacturing, and concluded that large companies use robots primarily for "large lot size production, and changeover is performed infrequently and manually," meaning that "manufacturers have avoided the agility issue," that posting said. 
NIST is designing the competition for industrial systems as part of a search for a larger "integrated agility framework" -- test methods, protocols, and performance metrics by which robots can prove themselves in both virtual and real-life environments.
In the Agile Robotics for Industrial Automation Competition, "agility" includes skills such as detecting failures in manufacturing and recovering from those failures, "automated planning" so robots can be reprogrammed more quickly to accommodate new products, performing tasks in "fixtureless" environments without predefined locations, and being able to swap in robots from other manufacturers without reprogramming, according to the notice. 
NIST also plans to search for a contractor to develop the simulation environment and help with the competition. Those participating in the competition will use the "latest advances in artificial intelligence and robot planning," the notice said.
The Commerce Department agency also wants the public to help define the challenges, to make sure they "are truly representative of the challenges you are facing in your company."
Nextgov has requested comment from NIST. 
(Image via charles taylor/Shutterstock.com)