Commerce Department Launches Data 'Startup'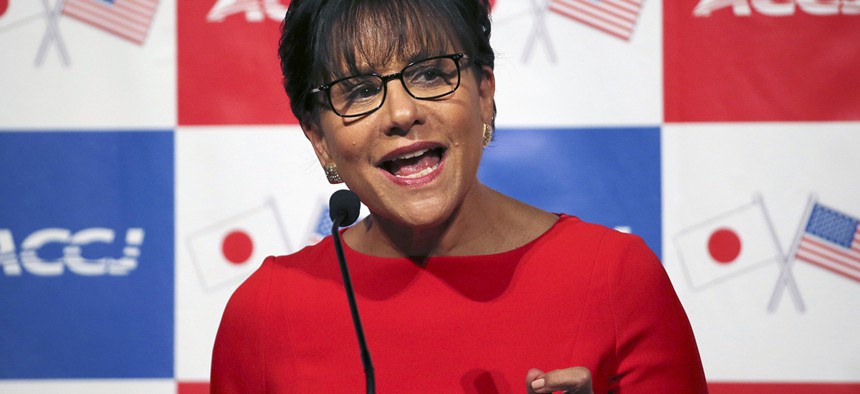 The Commerce Department has launched a new internal "startup" tasked with harnessing the power of modern data technologies to boost access to the piles of information contained within the walls of its 12 bureaus.
Commerce Secretary Penny Pritzker announced the first-ever Commerce Data Service on Monday. Ian Kalin, Commerce's chief data officer, will lead the new office. Initial projects are expected to include developing a new visualization tool that demonstrates how to use the department's data and revamping data standards to boost information accessibility.
Currently, the Commerce Data Service has only a few team members, including Deputy Chief Data Officer Tyrone Grandison. In an interview with Nextgov, Kalin said he plans to recruit more than a dozen software engineers and data scientists, many of whom will likely come from the private sector. 
"We're trying to partner the startup lean agile culture, the velocity associated with those types of people, and partner those people with the deep subject matter expertise of government public servants," he said.
One of the first tasks on the team's docket is the "New Exporters" project, which aims to leverage data science to help U.S. companies sell overseas. That idea came out of a series of experiments completed before the data service was launched and was used to justify Commerce's investment into the initiative, Kalin said.
The role of the service will likely take a variety of forms depending on bureau needs, he said. One day, the team may build new products, and the next, it'll provide consulting services, he added.