The Slow Death of Google Plus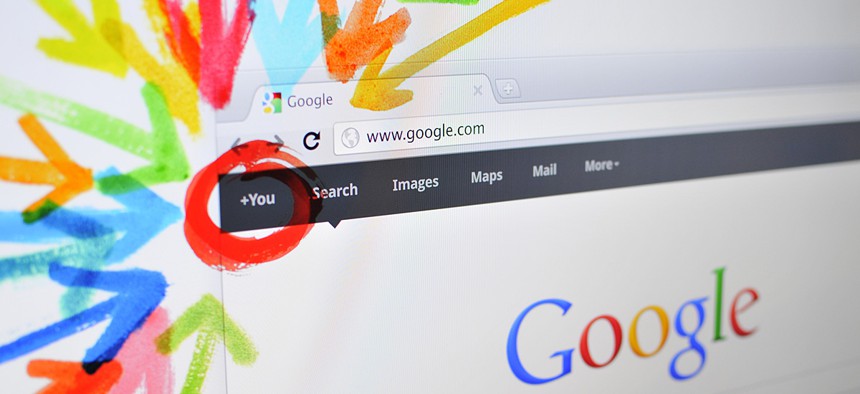 The slow death of Google+ continues. Today Google announced that it will be slicing out its social network from the rest of its services, meaning users won't be forced to set up a Google+ account to comment on YouTube videos or use Google Photos. Soon, you'll be able to use Google services with just a private Google account.
Bradley Horowitz, head of Google's newly-created Photos, Streams and Sharing division, said in a blog post that Google+ will soon stand on its own. The social network will still be around—for the foreseeable future, at least—but it won't be required to use other Google services. Google had once intended to cut down on YouTube trolling—and drive sign-ups for Google+ from its popular sister-site—by forcing commenters to use their real names by signing up for a Google+ account, but it abandoned that policy in 2014.
By some measures, Google+ only had about 4-6 million users posting in January 2015. Although Google+ won't leave a legacy of a social network that ever rivaled Facebook on user numbers, it did manage to shift users into signing into its services. Forcing YouTube commenters to sign up for Google+ and adding an account for all Gmail users essentially created an army of accounts for which Google now has search and web browsing information—something Facebook always had for the billion-plus daily searches on its network. Google is still going to push the same behavior, but now the accounts it'll ask users to create won't be public by default.
Similar to Facebook's Creative Labs, Google+ can serve as a platform to test new ideas. Hangouts was born out of the social network, and has ultimately proven to be a successful product for Google, especially within Gmail and Android. Similarly, Photos—which falls under Horowitz's remit—has received generally positive reviews since its launch in May (barring some very awkward image recognition issues). It also started life as a feature within Google+.
The next graduate from the platform could well be its local listings section. Google bought Zagat in 2011 and integrated its reviews into Google Local, which it then folded into Google+. It shut down Local this week, but it seems unlikely that it would leave its Zagat listings or its database of local businesses without a longterm home.
A Google representative told Quartz that it plans to let users delete abandoned profiles set up on Google+ to comment on YouTube videos, but said details on how exactly they'll be able to do that will be revealed "in the coming months." No word on the fate for Google+ Local.
On his plans for the social network, Horowitz had this to say on his personal Google+ page:
Relieved of the notion of integrating with every other product at Google, Google+ can now focus on doing what it's already doing quite well: helping millions of users around the world connect around the interest they love.
All 4-6 million of them.
(Image via AHMAD FAIZAL YAHYA/ Shutterstock.com)