Pentagon's Bring-Your-Own-Device Project on Hold Until Fall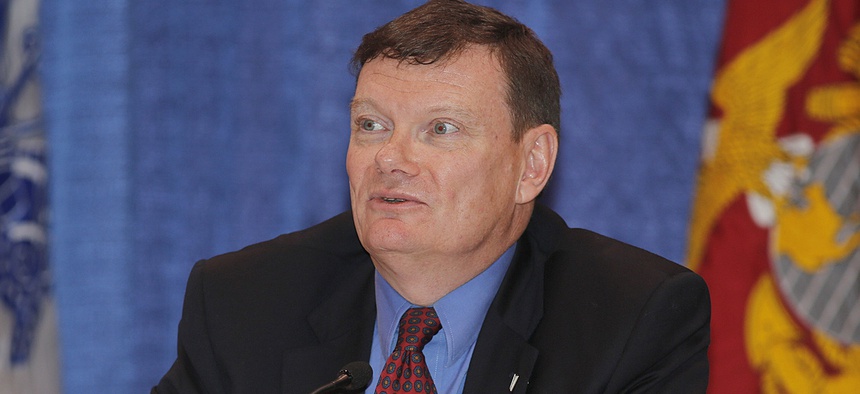 The Pentagon's "bring your own device" pilot, which will allow select defense and military personnel to use their own mobile devices to handle unclassified information, will not begin until at least September.
That's according to Defense Department Chief Information Officer Terry Halvorsen, who had previously announced the pilot in March before announcing its delay in early July. In an email to Nextgov, Halvorsen also disclosed the scope of the initial BYOD pilot, which will include some 10,000 users when it does get started.
A user base of that size will help DOD address the security challenges that spring up when employees bring their own devices – loaded with unsecured applications like Spotify, Tinder and Snapchat (or is that just my phone?) – to the workplace. One of the most important issues to resolve will be determining how to ensure each device meets some sort of minimum security requirements.
Halvorsen has said "there will be some places where you can use your own device" within DOD, but to be clear, the BYOD pilot is for unclassified information only.
On the classified side, the Pentagon recently announced a new capability that will soon allow 3,000 users to access classified voice and data up to secret-level classification from anywhere in the world. Those personnel, however, will be using government-issued supersecure mobile devices.