Dan Tangherlini's Tech Legacy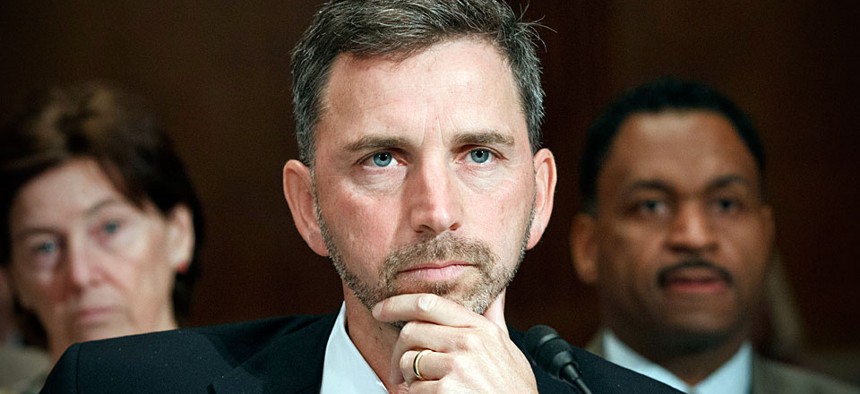 When Dan Tangherlini became the administrator for the General Services Administration in early 2012, he had a reputation for fiscal leadership and management. Yet, when he departs GSA next month, he may be most remembered for the legacy of technological innovation he leaves behind.
Tangherlini presided over the modernization of GSA's headquarters downtown – saving millions annually – as well as the launch of the "18F" office, a team of technology wizards who "hack bureaucracy" and connect the government to people and businesses through the power of digital services.
Far from trivial efforts, Tangherlini's advocacy is the primary reason most GSA employees work in more collaborative workspaces, reserving desk space only when needed. A brick-and-mortar space that once housed 2,500 people now hosts 4,000 -- and it doesn't take a math major to see the efficiency inherent in those numbers.
He's also directly responsible for the wealth of next-generation digital talent that now roams GSA's halls, and his ability to hire smart people, support them and get out of the way has earned him plenty of support.
"It's been an honor to work with [Dan Tangherlini]," said 18F co-founder Hillary Hartley in a tweet. "We couldn't have built 18F without his steadfast support. He will be missed."
Tangherlini announced his exit through in a letter to GSA employees. His last day will be Feb. 13. 
His tech legacy is front and center in the letter. He mentions terms like "data-driven decision-making" and "smarter acquisition platforms" quite a bit for a guy who was brought in to clean up an agency most known at the time for its lavish conference spending.
"The women and men of GSA are at the forefront of transforming how the federal government works: introducing new technologies, smarter acquisition platforms, and innovative workspace," Tangherlini said. "Working together, we found ways to leverage unused assets and began using data-driven decision-making processes to help better serve our agency partners and the American people."
Tangherlini said he hasn't picked out his next job, but it's likely this move was planned for some time. GSA wasted no time naming Deputy Administrator Denise Roth as acting administrator for the time being. Based on accounts from multiple sources close to the situation, the administration has had its eye on a permanent replacement.
Whether he'll need it for his next gig, Tangherlini can certainly add the line, "Drove change with technology," to his resume.