A New Way to Find Federal Contracting Information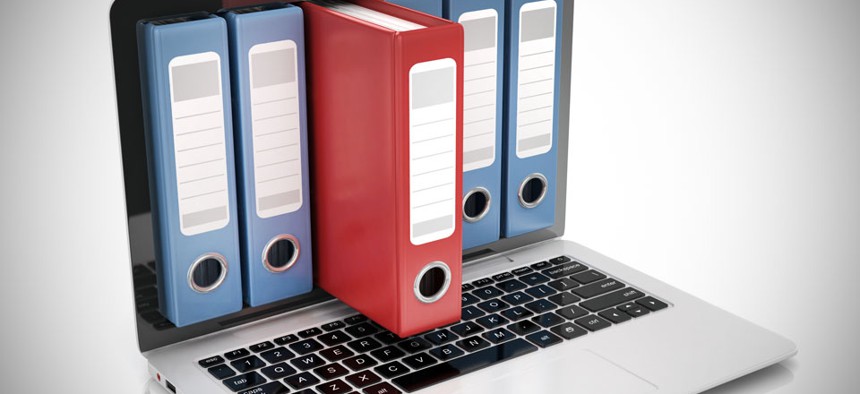 When I started writing up a post about a new alternative to FedBizOpps -- the intimidatingly clumsy government website for contracting notices -- I actually got distracted by it.
The new site was created by GovTribe, a four-man team of former federal contractors that aims to make it easier to track "projects, competitors, agencies, contracting officers and much more."
(These are the guys who brought us a popular but infuriating list of "annoying" Department of Homeland Security contracting officers and a ranking of agencies whose contract awards are most often protested.)
When I first looked at their new tool -- a Web-based version of the iOS app they released earlier this year that runs on the API they also released  -- I noticed a Centers for Disease Control and Prevention call for Ebola workers.
This is when I got distracted.
From the request for information, it looked like CDC might be expanding its airport Ebola screening program. So I asked CDC about this, sending along the GovTribe link. The agency spokeswoman initially did not recognize it as a government document until I sent her the FBO version as well.
Then on the GovTribe site, I tried a keyword search for Ebola and saw all open federal contracting documents that include the word Ebola. I broadened the search to include open, closed, preliminary and canceled Ebola contracts and got even more results.
This search function struck me as extremely powerful.
GovTribe cofounder Nate Nash told me the tool pulls from FBO, USASpending.gov, the federal System for Award Management and other locations. Unlike FBO, the GovTribe keyword search function pulls from Word, PDF and other documents attached to procurement notices. The tool's archive goes back to 2009, with quality improving after 2010, he said.
Also of note: The site uses descriptive categories instead of the numerical North American Industry Classification System -- or NAICS -- codes, which makes sense to me.
Nate says there will always be a free version of the site, and the subscription version might cost in the neighborhood of $15 per month. The company hasn't decided. The iOS tool is $5 a month.
The tool was soft-launched Monday and will be announced officially next week, with improvements continuing to flow in over the coming weeks, months, years -- whatever it takes.
I still have to learn to use it, but so far I wish for the capability to narrow searches with more filters and, even more important, to order search results by reply date, award date, contractor, price, etc. Nate says those options may be in the pipeline.
And finally, I have saved my favorite part of all this for last.
I asked my colleague Bob Brewin -- who spends four to six hours a week reading FedBizOpps -- if he would take a look at the tool and told him how potentially powerful its search functionality might be for a good accounting of all Ebola-related contracts, say.  
He only had a minute, though, because he was busy writing his own story based on an award notice posted on FBO for a new Ebola vaccine.
I did repeated searches for Ebola on GovTribe's tool and turned up nothing because Bob found the news in a notice titled "Research and Development of the rVSVN4CT1 vaccine." The word Ebola was nowhere in the document.
GovTribe's fancy keyword searches are no match for Bob Brewin's old-school sleuthing -- but that's no surprise, really.