SpaceX Scores an Early Win in its Lawsuit Against the US Government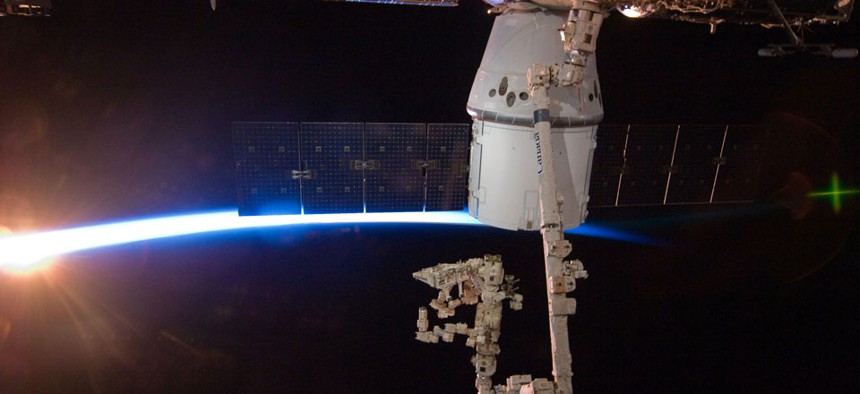 SpaceX, Elon Musk's rocket and spacecraft company, has scored a partial victory in its bid to get a slice of government contracting. Court filings show that a federal judge will review a multi-billion-dollar contract that was awarded without competition last year to the United Launch Alliance, a joint venture of Boeing and Lockheed Martin with a monopoly over US national-security space launches.
SpaceX had charged the government with violating fair contracting procedures in a lawsuit. The ULA had asked the court to dismiss the lawsuit. The court denied that motion (pdf), and also ordered the US Air Force to enter formal mediation(pdf) with the space start-up.
However, it didn't grant the full scope of SpaceX's requested judgements, which included voiding the contract and forcing the Air Force to accept more competition. The court asked the government to produce a full record of the process that produced the ULA contract, which it will review to determine if it was awarded appropriately and lawfully.
Perhaps most importantly for SpaceX, the judge also ordered the government to give the company details of the controversial "block buy" contract, including the much-disputed cost of ULA's  launch vehicles, by early August. That will allow SpaceX to determine which missions it could compete for.
Armed with that knowledge, SpaceX is to submit a mediation plan and proposed mediator to resolve its complaints with the government in early September. That plan will presumably include an opportunity to compete for some of those launches. However, the judge has ordered all parties involved to not comment to the press about the order.
SpaceX will no doubt see this result as a vindication of its tactics, having forced the government to essentially re-enter competitive negotiations over rocket buys. The Air Force and ULA, on the other hand, appear to have protected at least some of the block buy contract, and the documents the court has seen so far—many under seal—were not enough to convince the judge to rule outright in the upstart's space firm's favor. The full review, however, might still produce different results.
Reprinted with permission from Quartz. The original story can be found here.