This 13-Year-Old Just Became the Youngest Person Ever to Build a Nuclear-Fusion Reactor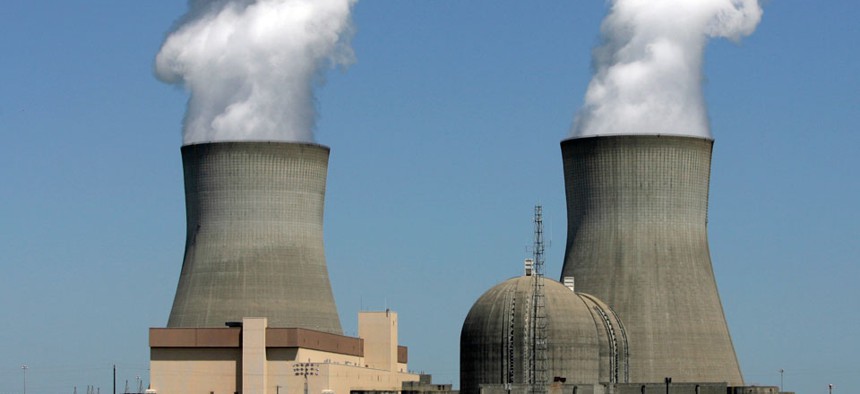 It started with the Internet.
"One day," Jamie Edwards recalls, "I was looking on the Internet for radiation or other aspects of nuclear energy." (As one does.) Through that search, he came across the story of Taylor Wilson, an American who, in 2008, had become the youngest person ever to build a nuclear-fusion reactor. Wilson was 14 at the time.
"I looked at it," Edwards says, and "thought 'that looks cool' and decided to have a go."
Edwards is 13. He is a student at the Priory Academy in Lancashire, in the U.K. He loves science—so much so that, as he told the Lancashire Evening Post, he used to try and steal his older brother Danny's science homework. So that he could do that work himself. 
Edwards—a "young boffin," as the Post delightfully calls him—began construction of his makeshift nuclear reactor back in October in a science lab at Priory. He also kept a blog tracking his progress in the work of reactor-building, cataloguing his collection of a diffusion pump and a control panel and other components of the device that would eventually smash some atoms. 
This morning, all that work paid off. Edwards smashed two atoms of hydrogen together, creating helium. Yep: From a little science lab in a school in Lancashire, a 13-year-old created nuclear fusion. 
"I can't quite believe it," Edwards told the Post, of this accomplishment, adding that "all my friends think I am mad." But he's also a record-holder—and one who got his record in just under the wire. Edwards turns 14 on Sunday.