SpaceX's Dragon Capsule Encountered a Problem in Orbit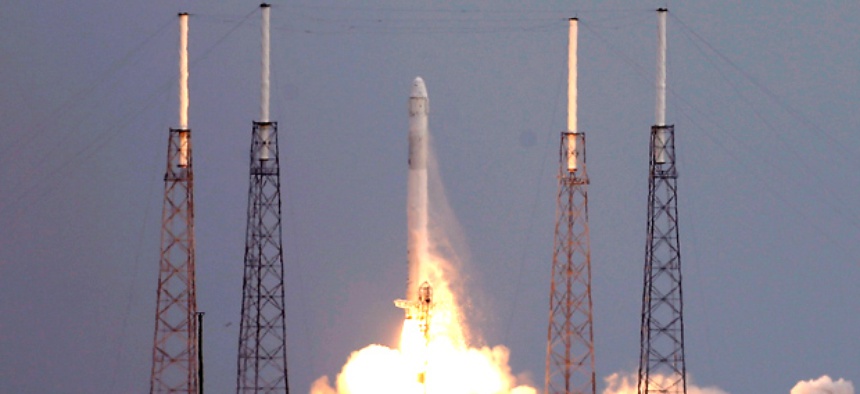 This morning, just after 10:00 am East Coast time, SpaceX's Dragon capsule, carried on the company's Falcon 9 rocket, lifted off from the Kennedy Space Center in Cape Canaveral, Florida.
Minutes after a seemingly successful launch, though, SpaceX reported a problem with Dragon. No further details were immediately provided, though John Insprucker, product director of the Falcon 9, told reporters that a news briefing would be conducted later today to discuss the situation. 
The capsule was projected to dock with the International Space Station early tomorrow morning to deliver supplies to the crew of six astronauts and cosmonauts currently calling the orbital laboratory home. (The Dragon carries scientific experiments --- among them materials to study the growth of plants and mouse stem cells in microgravity -- as well as spare parts for the station's air-recycling system, and a research freezer for preserving biological samples. It also carries food items for the guys living on the ISS -- among them fruit, according to SpaceX president Gwynne Shotwell, provided by an orchard owned by the father of a SpaceX employees.) 
Following its delivery, Dragon was also expected to bring no-longer-needed materials from the ISS -- completed scientific experiments, used tools, waste products -- back to Earth.